Starting a new thread to continue
this discussion
.
OK, Rod. Maybe this will help with sorting out the roses. Photos are a hodge-podge from around the Internet. Also, there are a couple of flower sets that aren't part of the rose series that may contain roses. I included them at the bottom. If you have any that aren't shown here, let me know and I'll track them down.
Also, I reduced the size of some of the photos for presentation here. It you need the larger versions, let me know.
Roses Sets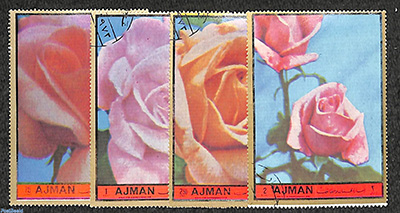 MiNr. 1669-1672 (Famous Roses)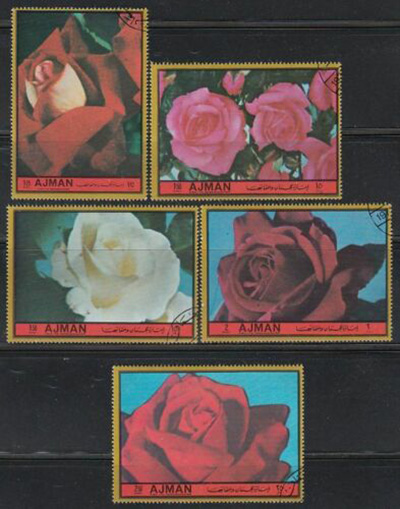 MiNr. 1734-1738 (First Lady Roses)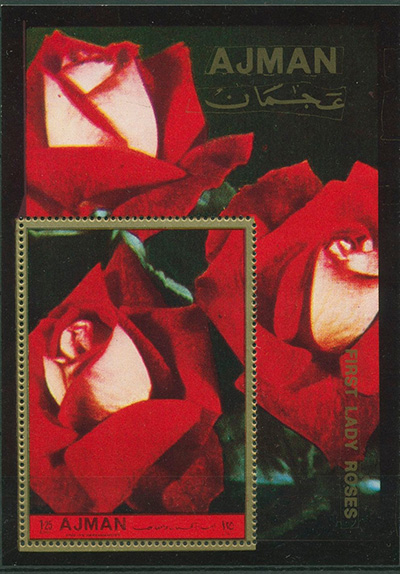 MiNr. Block 395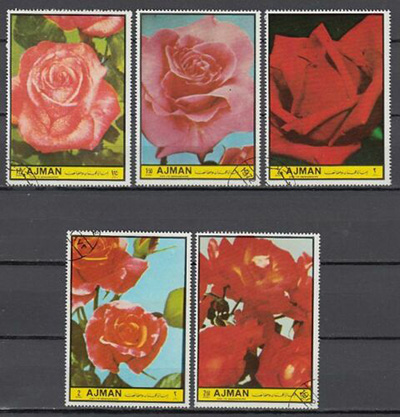 MiNr. 1769-1773 (Lovers' Roses)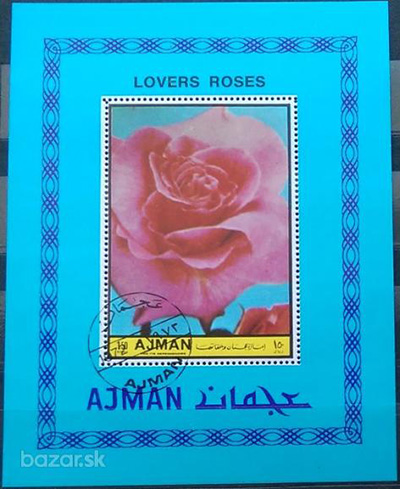 MiNr. Block 401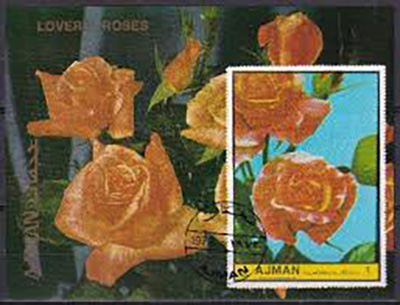 MiNr. Block A401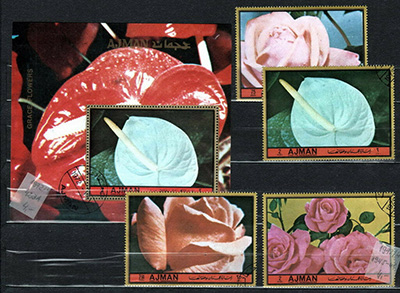 MiNr. 1945-1948 and Block 423 (Grace Flowers, includes flowers other than roses)

These are called "Garden Flowers", and include flowers other than roses.
I think Michel has a mistake in this listing because I did find a Block, but with 1949 instead of 1950.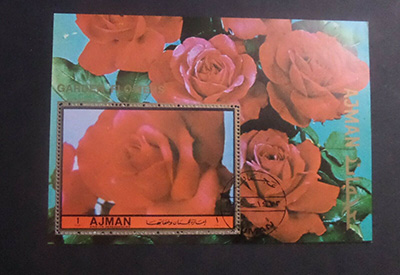 MiNr. 1949 in Block 424?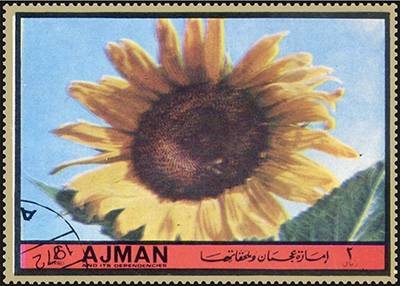 MiNr. 1950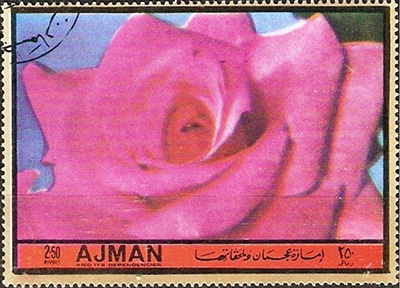 MiNr. 1951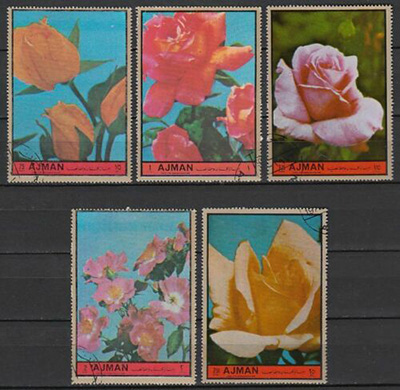 MiNr. 2078-2082 (Queens Roses)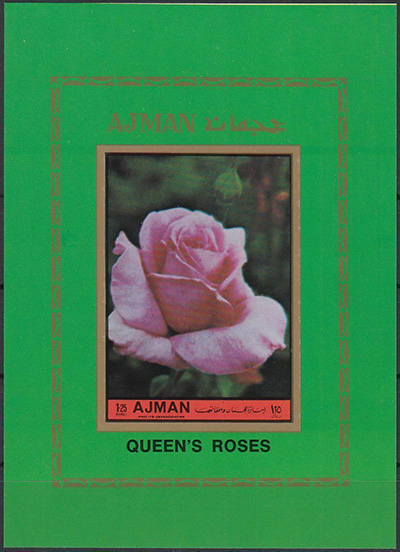 MiNr. Block 453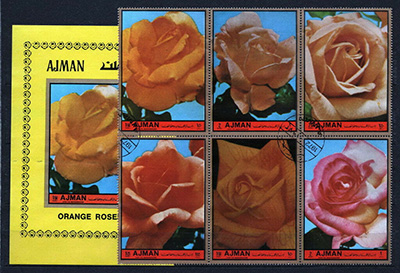 MiNr. 2083-2088 and Block 454 (Orange Roses)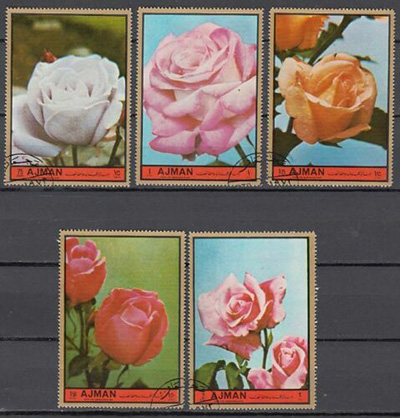 MiNr. 2089-2093 (1st Prize Roses)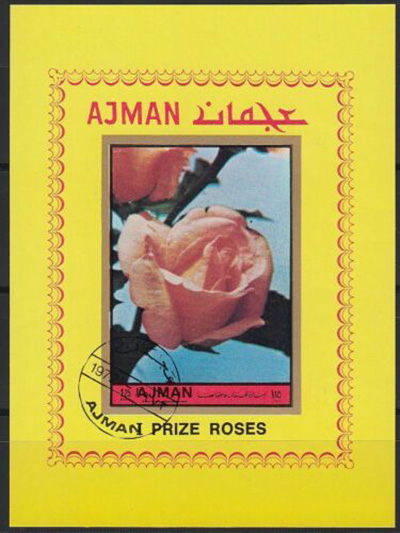 MiNr. Block 455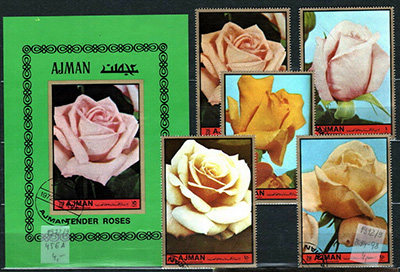 MiNr. 2094-2098 and Block 456 (Tender Roses)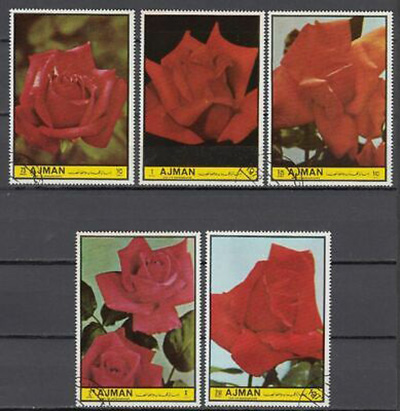 MiNr. 2413-2417 (Imperial Roses) - couldn't find a photo of Block 500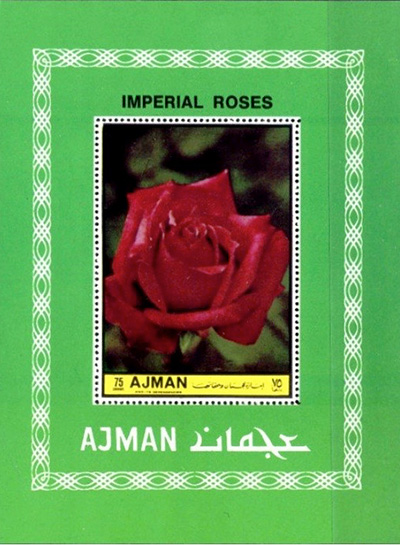 MiNr. Block 499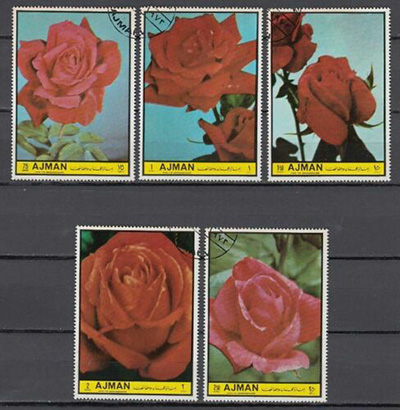 MiNr. 2418-2422 (Red Roses)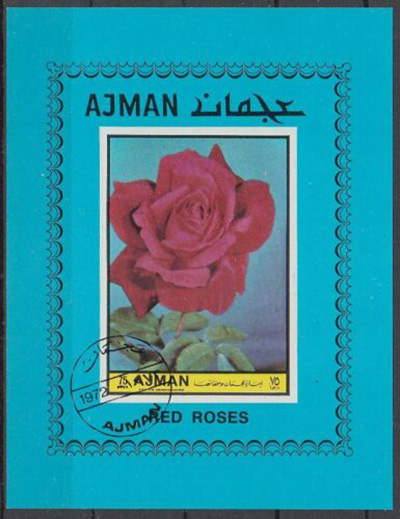 MiNr. Block 501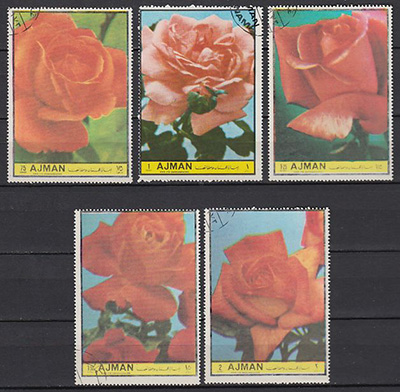 MiNr. 2423-2427 (Her Majesty's Roses) - couldn't find photos of the Blocks

MiNr. 2428-2432 (Superb Roses) - couldn't find photos of one of these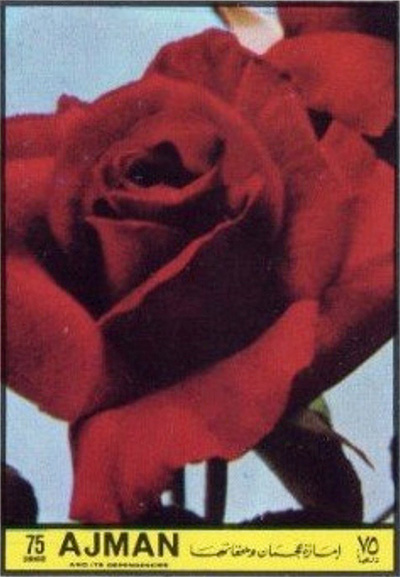 MiNr. 2428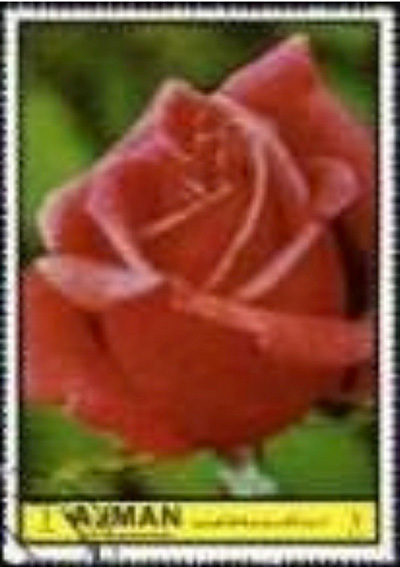 MiNr. 2429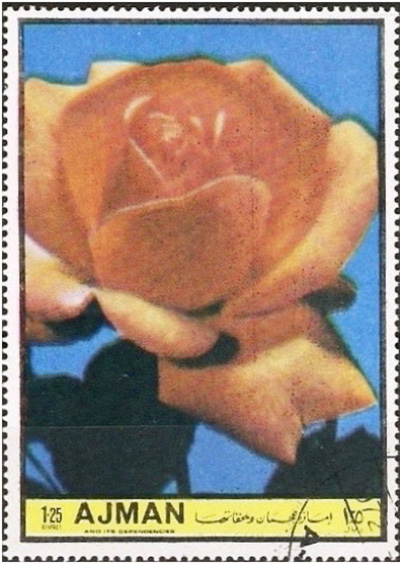 MiNr. 2430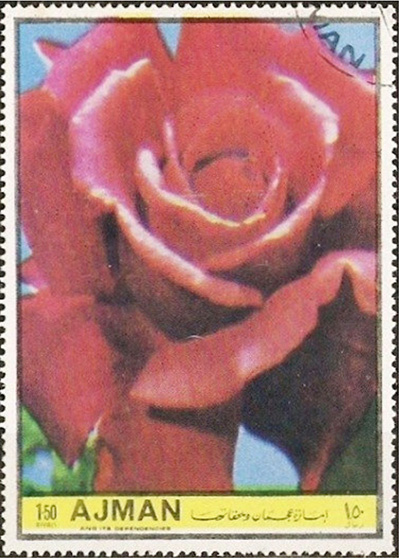 MiNr. 2431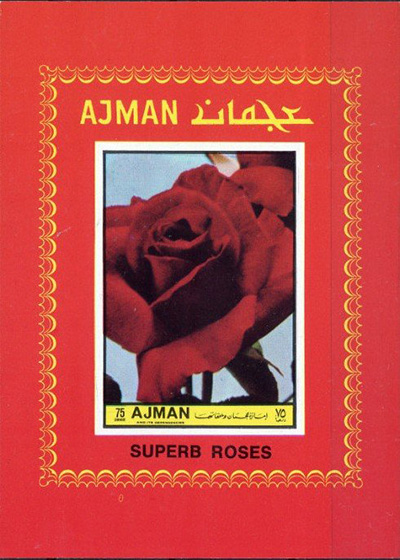 MiNr. Block 504
Flowers Sets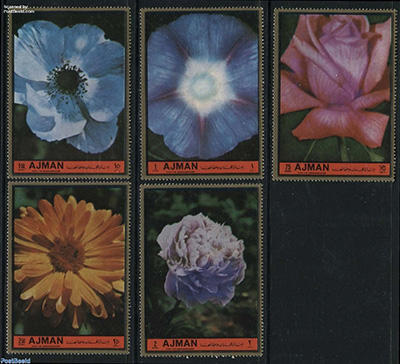 MiNr. 2133-2137 (Field Flowers)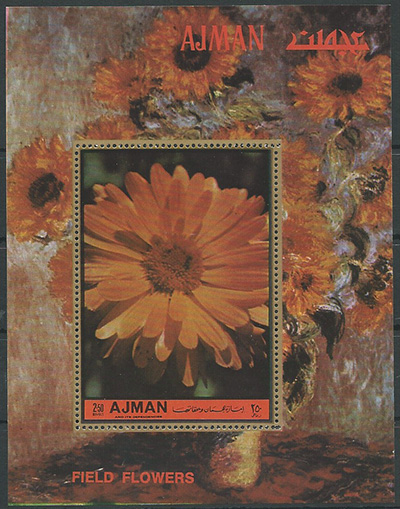 MiNr. Block 467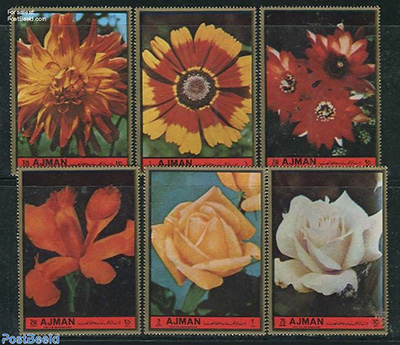 MiNr. 2138-2143 (European Flowers)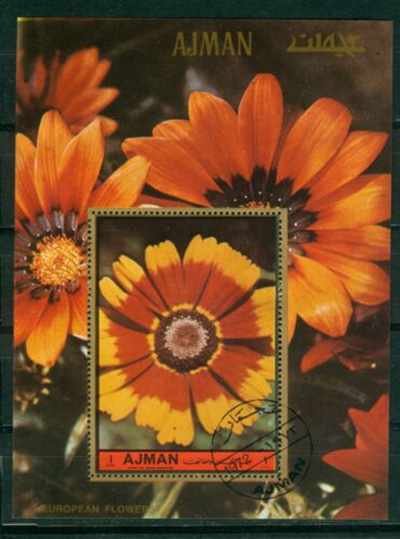 MiNr. Block 468


MiNr. 2144-2147 (Flowers)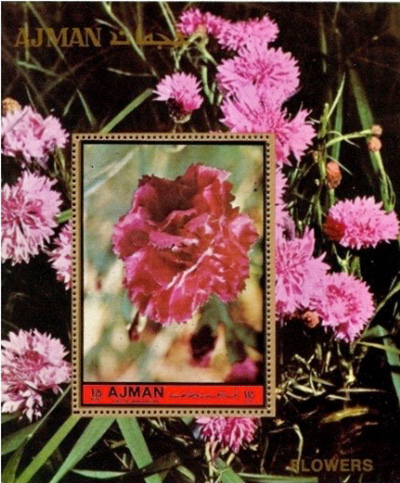 MiNr. Block 469