OK, after a small diversion (my cat decided that, since she couldn't give me an Easter egg, she'd present me with the next best thing: a hardly chewed pigeon in my living-room), on to
Bhopal
. Bhopal is one of the biggies, and a classic Ugly.
It was large state in Central India; Bhopal town is the capital of the modern State of Madhya Pradesh. The rulers were Muslim, although the population was predominantly Hindu: this is why the ruler's likeness never appeared on a Bhopal stamp. During its philatelic heyday, 1872 to 1908, the state was ruled by two women in succession, Nawab Shah Jahan Begum (1868-1901) and Nawab Sultan Jahan Begum (1901-1926). The former was apparently a pretty formidable character, and a great friend of Queen Victoria, whom she used to meet in strict purdah, away from the male Indian rulers.
There were two basic types of the early Bhopal stamps, and both drive novices to distraction. They were lithographed in sheets of various sizes, with each stamp on the sheet being drawn in by hand. With the stones being cleaned off after each printing, and plenty of printings being made, you can see that the scope for confusion is pretty wide. I'm not sure how well it will come up, but here is a sheet of SG 2 by way of example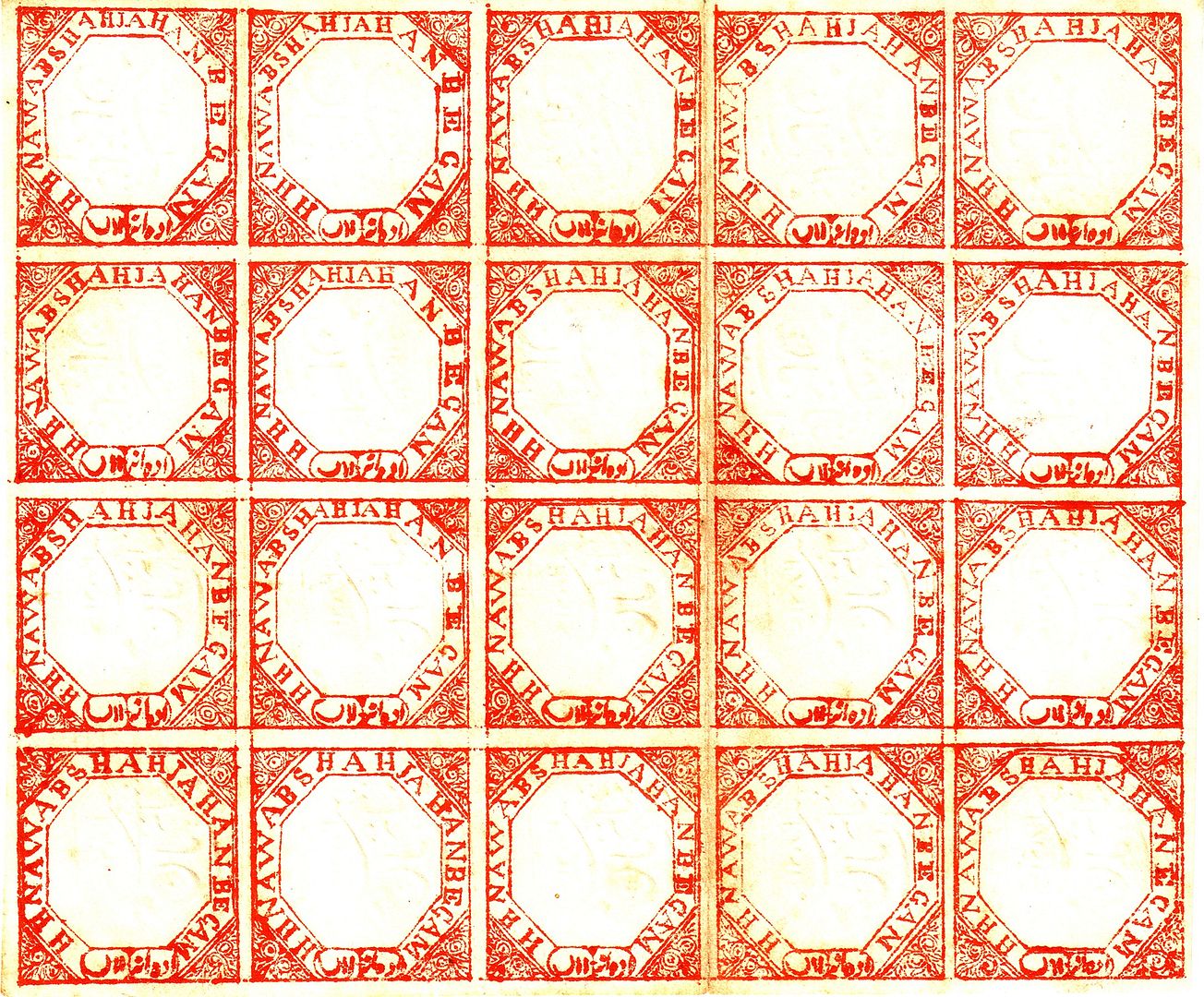 All the stamps of this type had the central octagon filled with an octagonal embossed seal of the ruler. (These stamps were reprinted later: the reprints, and imitations, have a
circular
embossing, which immediately marks them out.)
Bhopal used a second, smaller type at the same time. Again, the stones were cleaned off after each printing, leading to a number of different types. The hand drawing onto the stone also led to the occasional spelling error in the English inscription: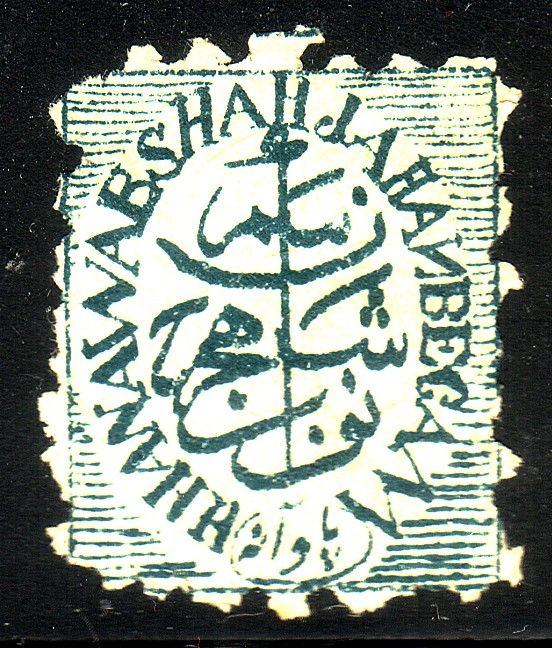 SG 14a - The correct inscription is HH NAWAB SHAH JAHAN BEGAM, but the artist slipped in an extra A, giving 'HH
A
NAWAB ...'
At first glance at Gibbons, you may be tempted to throw up your hands, and decide life's too short. But bear with them. Each printing has its particular family resemblances: an inverted 'W' for 'M' in the English inscription, reversed 'N's or the presence or absence of Persian letters in the central inscription. With a little practice, you'll find it's really quite easy to assign a stamp to its correct printing.