I had the idea, up there in the first post, whilst opening a packet I received from Scotland today. At first glance it looked a bit bashed, but the initial fears were pushed to one side as all the contents were perfect !
But let me start from the outside and the thoughtful franking.
A Cylinder strip with 'Traffic Lights' of the new WWF issue plus a block of 6 Scottish 2nd Class Definitives
. The Saltaire ! All cancelled with most unusual, dateless Inverness [plus star] strikes.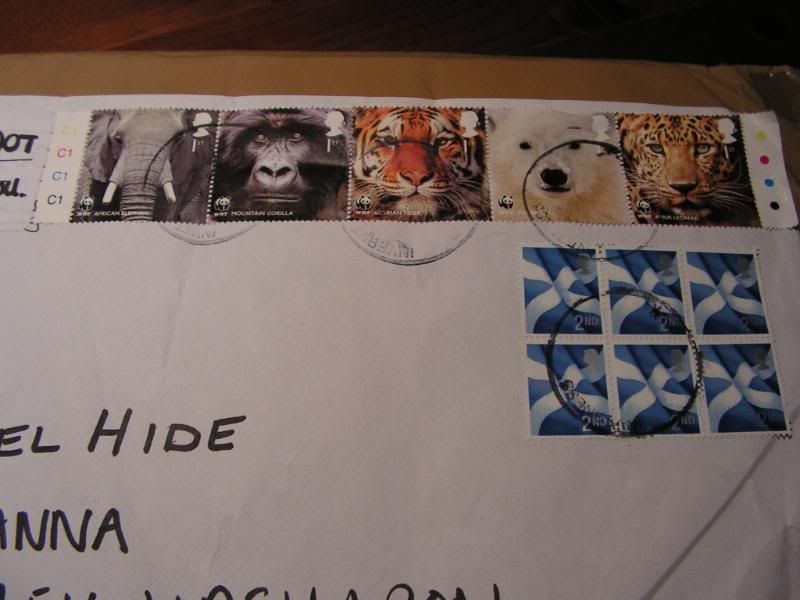 Superb contents, the stuff that work-day dreams are made of. The kind of packet that you just love to come home to.
There was even a Poster and a personally designed Greeting card.
Then the 'Creme De La Creme', an Exhibition Programme, voting form [Most unusual] and a show Postcard, also shown on the programme cover.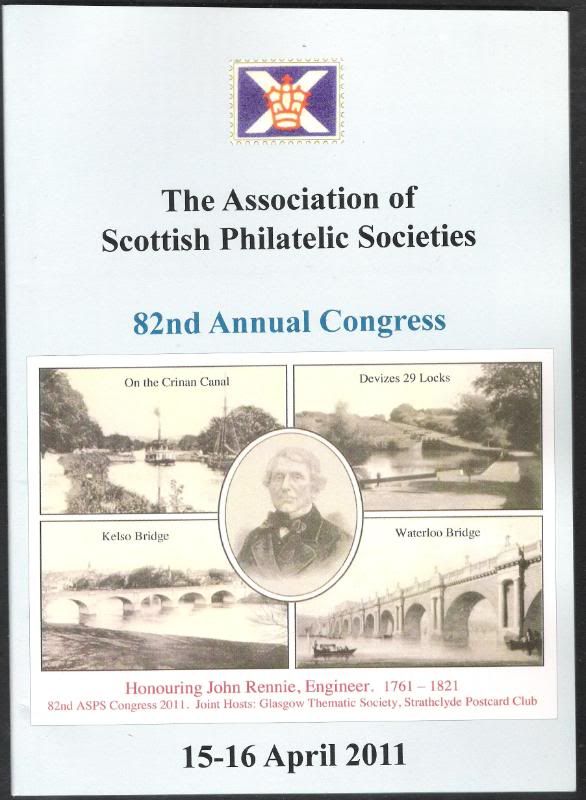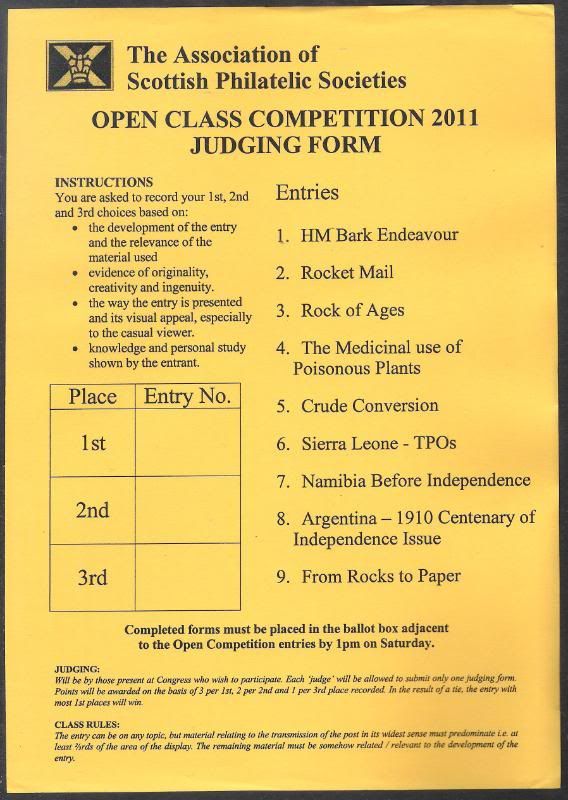 All superb additions to my Exhibition collections.
But there was one more item in the packet. One that even got a mention on the Customs label [which gave me a chuckle].
A Flag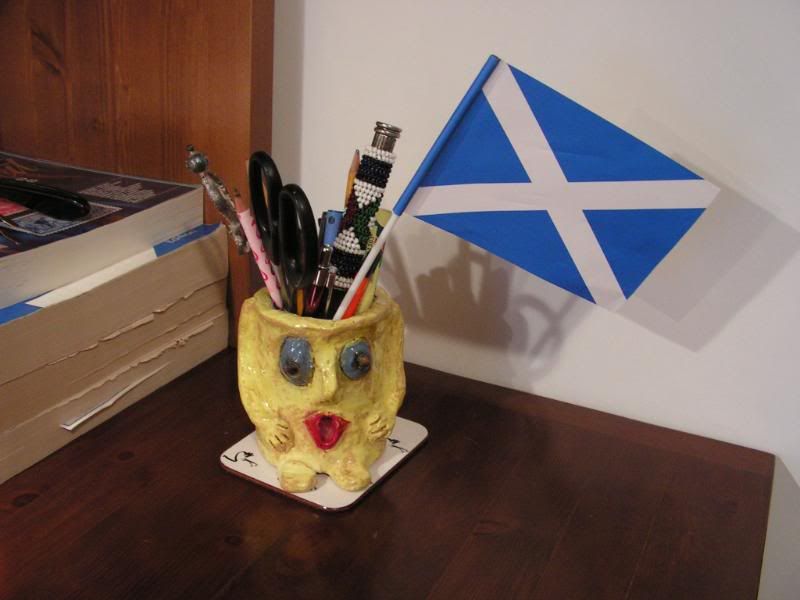 And here sits the Flag of Scotland. With my pens and pencils, letter openers and scissors,; rubbing shoulders with SG catalogues and a Magnifying glass !
What can I say.
Londonbus1.....Thanks just isn't enough.
PS. Stampgal is a gem !