Time to see if I can help raise some funds towards Bobby's SQL upgrade for the forum.
I have a number of packets of stamps remaining from previous SCF donation giveaways I've held here, so let's combine them and donors can have their pick from the options, as long as they last.
Da rules:
1. These packets are available to anyone who donates to SCF at the levels indicated with each option below.
2. One donation per packet type per person, available until the packets I made run out.
3. When you make your donation through the PayPal button at left,
PLEASE add a note to the payment that provides your board username AND that it's for the "revenuecollector's donation giveaway".
I can't stress this enough. It's the only way to verify your donation. The powers that be will forward me confirmation of the donation received and I will contact you through the board for your address and which packet you want.
4. I will cover the postage, both domestic and international.
There may be faults, as I threw these packets together quickly.
Please help contribute to supporting the community!
OPTION #1 ($5 or higher dontation to SCF):
37 different used U.S. airmail and special delivery stamps.
Representative example:
OPTION #2 ($10 or higher dontation to SCF):
30 nineteenth century U.S. revenue stamps. It will all be common material, so don't expect anything of major value... although it's always possible I might have let something slip through.
In the interest of full disclosure: there WILL be duplication, faulty stamps, perfin, cut, and punch cancels.
Representative example:
OPTION #3 ($5 or higher dontation to SCF):
Four random U.S. revenue stamped paper checks (Scott #RN section) of my choice. No, you won't be winning the lottery with these, but it's a nice way to get some RNs for your collection but more importantly support the forum. There may be duplication with rescpect to the Scott number, but at the very least they will be three different check designs or banks. See images below for representative sample; you may receive pieces not shown.
Please keep in mind that these checks were routinely canceled via cut or punch cancels, so expect those.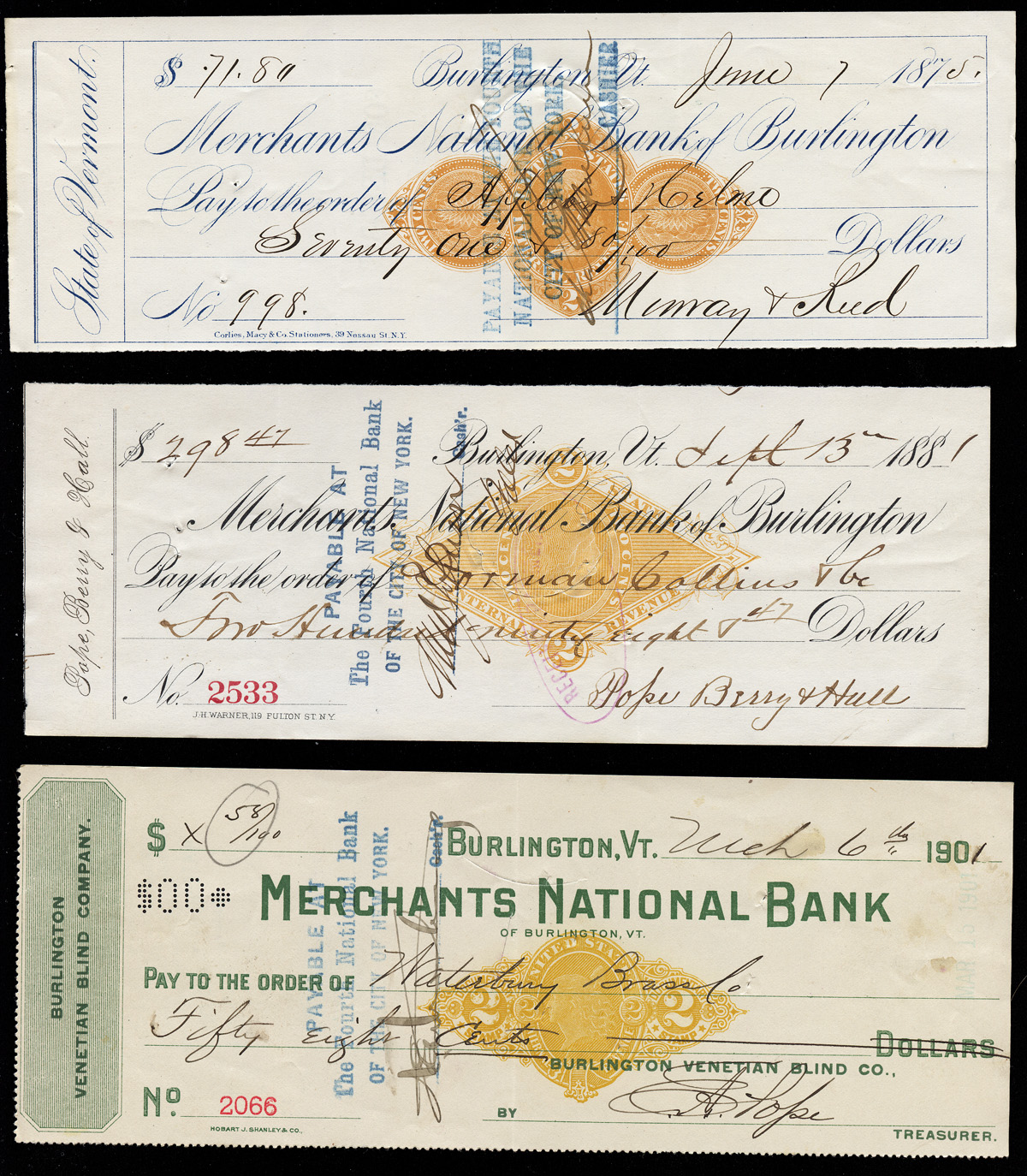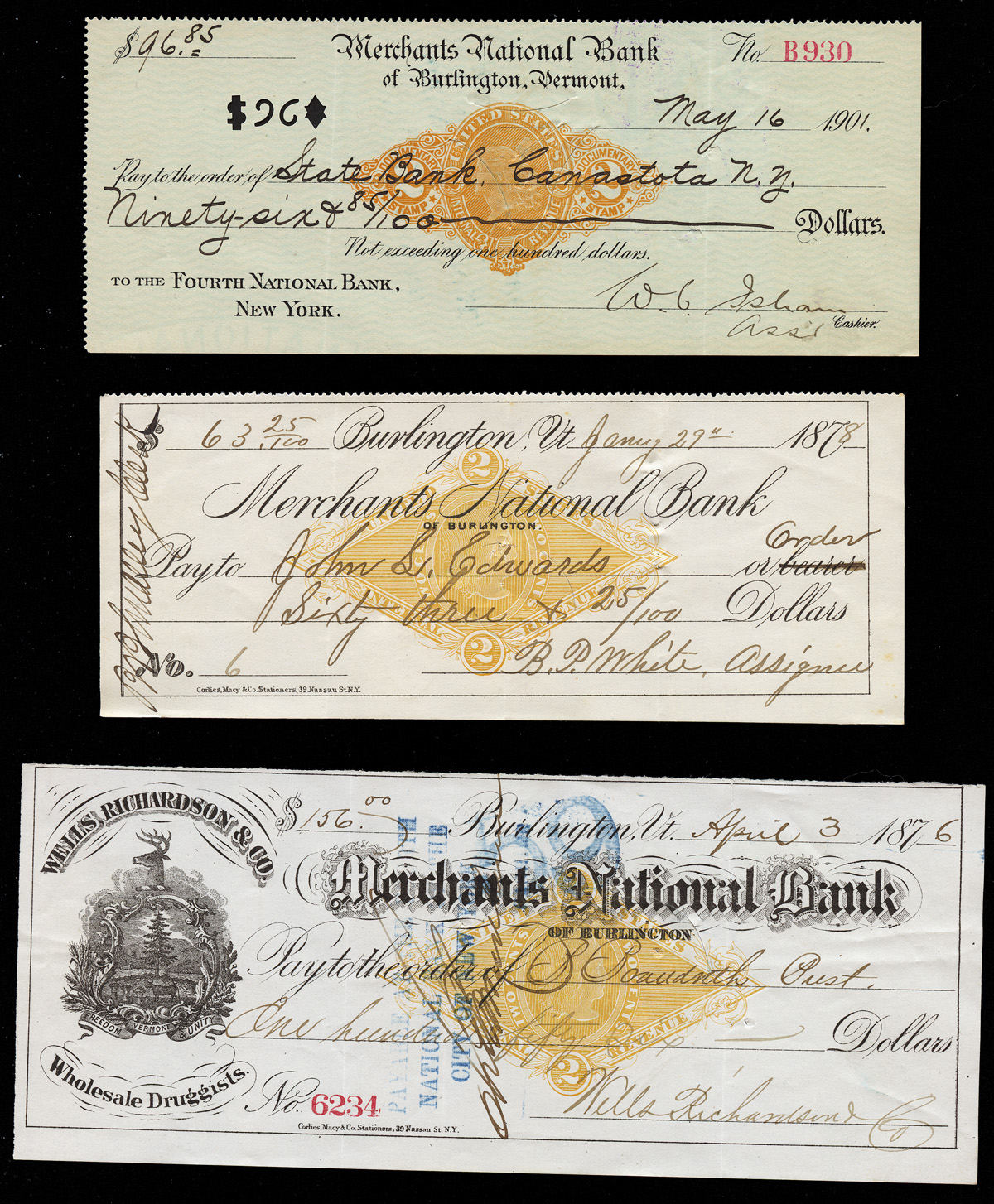 OPTION #4 ($5 or higher dontation to SCF):
63 different pre- and inflation-era Germany stamps, all mint full gum never hinged. Some minor gum disturbance, ink offset, or small faults might be encountered. I tried to include only sound stamps, but something might have slipped past me.
Every donor will receive the same stamps:
Scott #s 137, 138, 139, 141, 144, 145, 149, 166, 167, 168, 172, 175, 183, 184, 185, 186, 187, 188, 189, 190, 195, 221, 222, 223, 224, 225, 227, 230, 233, 234, 239, 241, 242, 243, 249, 250, 251, 252, 253, 254, 255, 259, 263, 266, 268, 269, 270, 272, 273, 276, 278, 280, 281, 282, 284, 285, 286, 287, 288, 289, 290, 293, 297
Thanks for supporting SCF!!