I happened to be in Indianapolis yesterday on other business, so while there I dropped by Denny's house for a visit. I brought him some bulk revenue documents for his Pick-N-Pay (tm) box and had a chance to browse through some new things... even though I just saw him 2 weeks ago at the MSDA show.
Not anything majorly scarce or earth shattering, but some interesting aesthetic pieces, some outside of the revenue-stamp sphere.
An interesting little 20th century railroad freight ticket, taxed with a 1-cent documentary.
A full-page receipt format; non-typical. Most receipts were 1/4 to 1/2 sheet.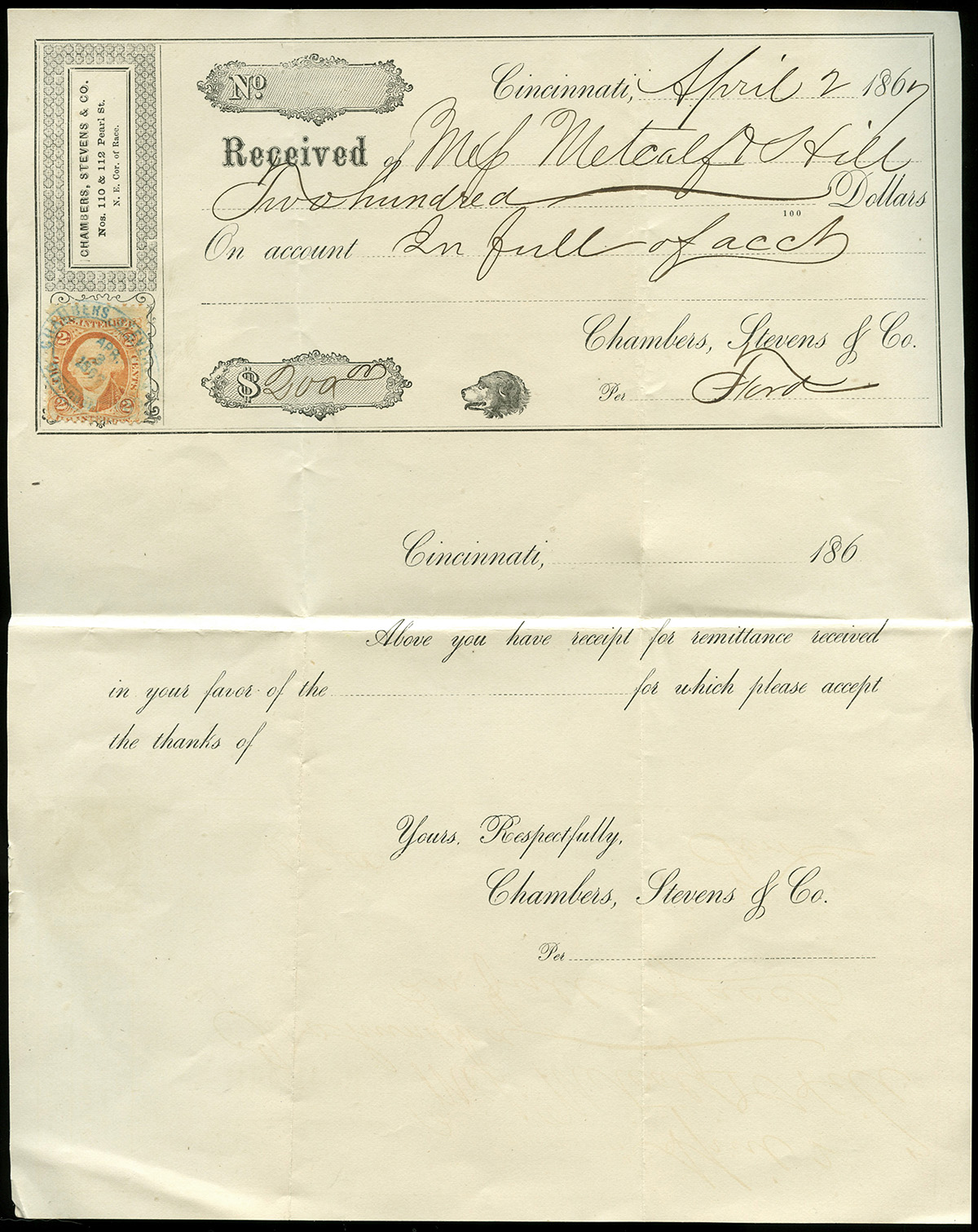 A somewhat mangled check with an R15c showing a minor double transfer at bottom.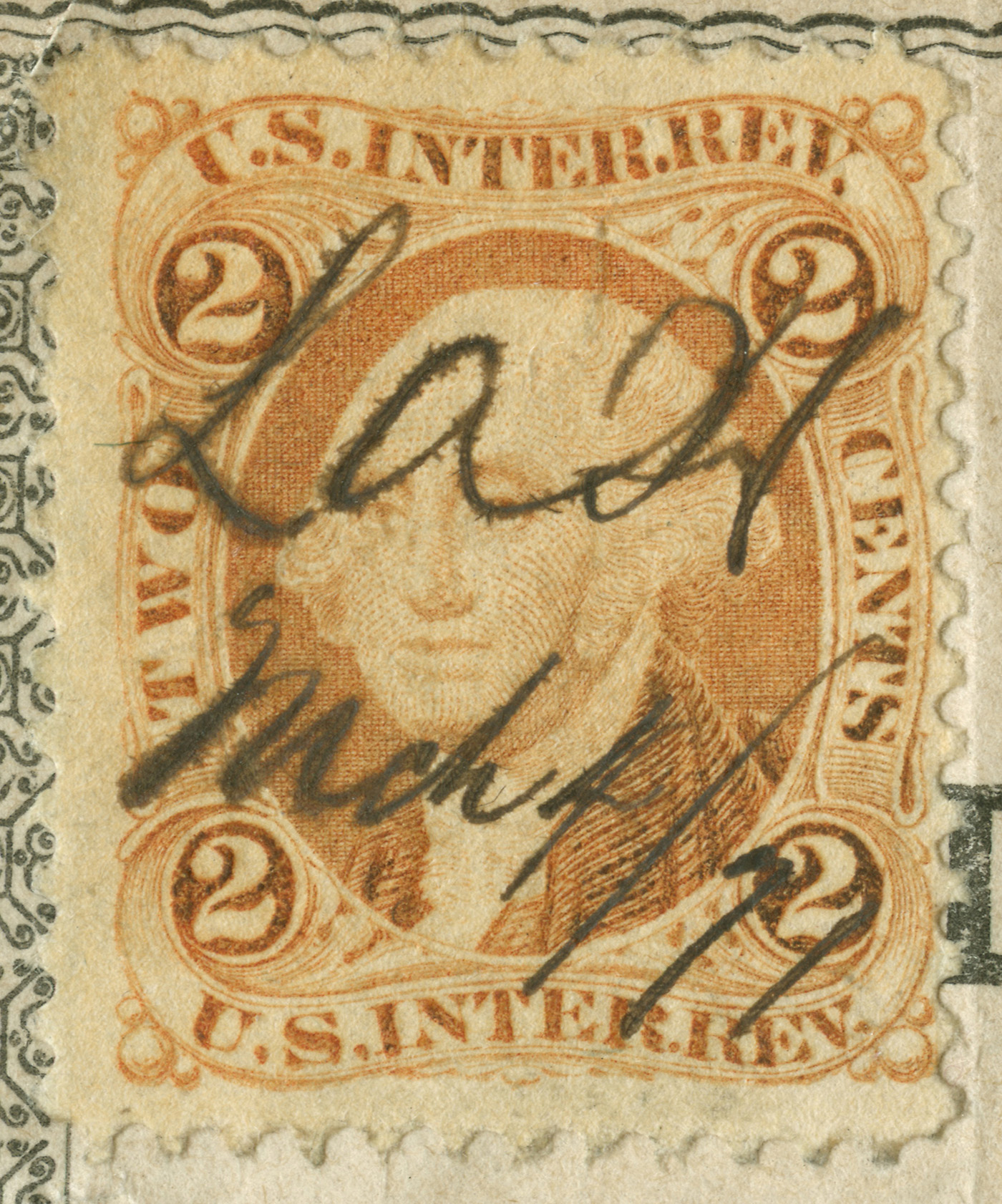 Cool RN-G1 from the "Seal Rock Tobacco Co." in San Francisco.

A couple of non-revenue checks with allegorical figure vignettes.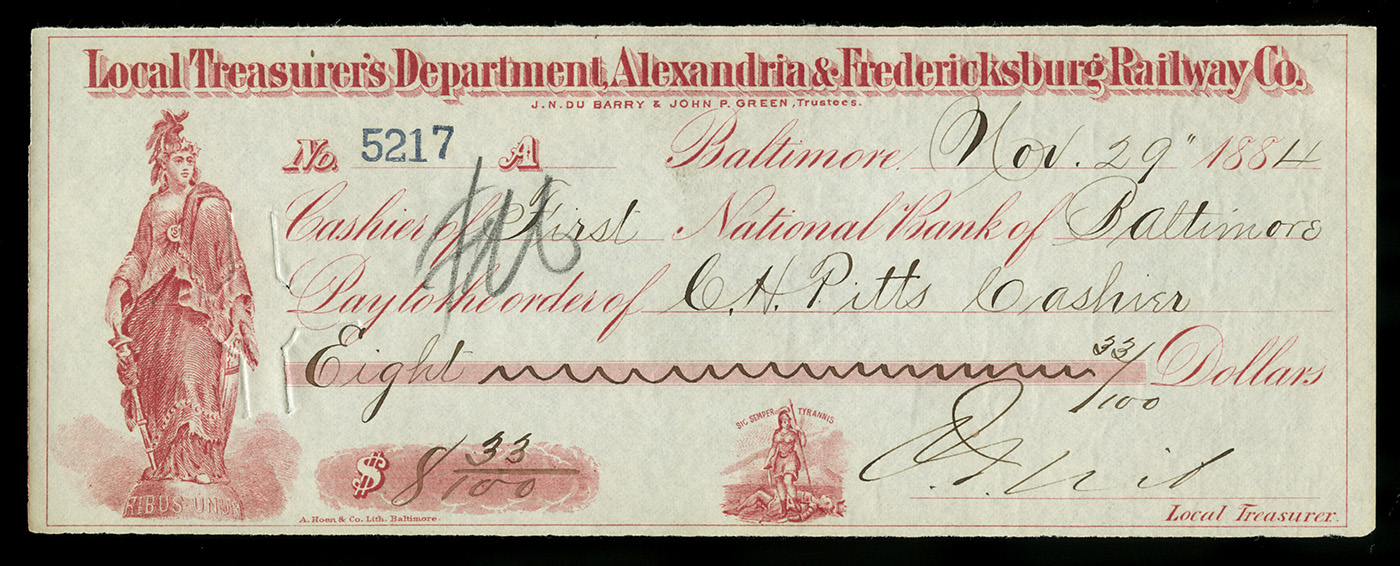 And lastly a stock certificate that while not revenue-related, was just too cool to not pick up, both for the imagery and the company name: a 1900 certificate for 2000 shares in the Electro Pneumatic Transit Company. Given the date, I'm not sure why there was no revenue stamp affixed.