Discerning the various characteristics of Lowe-Martin produced coils is certainly a requirement these days in Canadian philately.
In this case (Olympic coils), coil rolls of 5,000 produce single stamps that are visually easy to identify. Here are 600dpi scans of the stamps in question: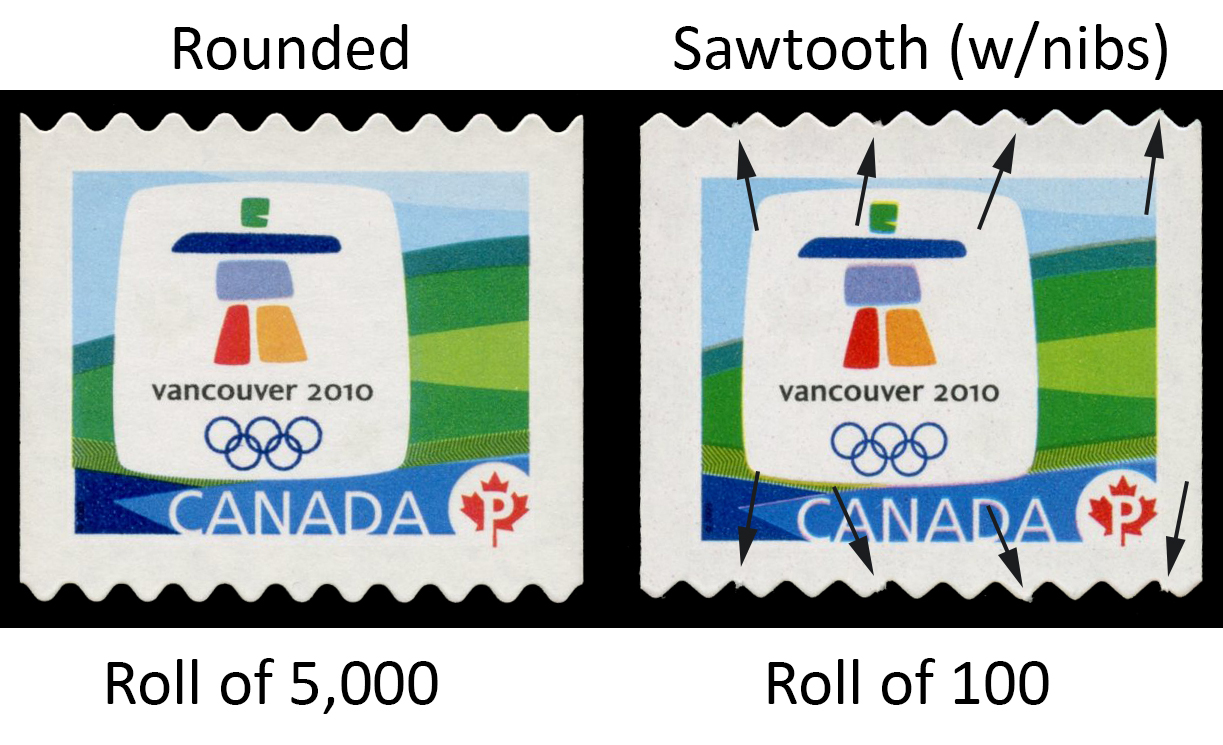 Another characteristic one can use to differentiate the two printings is by the "nibs". Coil rolls of 100 have stamps that touch each other on the top and bottom (in this case). In order to keep these stamps from separating during the manufacturing process (and subsequent sale at post offices), tiny remnants of paper are left between adjoining stamps (either 3 or 4 per row, called "nibs").
Stamps from coil rolls of 5,000 do not have these nibs because the stamps do not touch each other.
Viewing a single stamp: look for "nibs". You will most likely need a magnifying glass to see them. If they are there (3 or 4 along each of the top and bottom of the stamp), then the stamp is from the roll of 100.
Single used stamps from the rolls of 5,000 are quite scarce. The general public would be using these except for philatelic purposes; only large businesses with specialized stamp-affixing equipment will use these.
That is, the majority of single stamps you look at will be from rolls of 100, and thus, have "nibs". (and thus, be "sawtooth" die cutting)
Robin Harris