If anyone has any Stamps,Labels or sheets depicting Mr De La rue, please post them here. Not the stamps printed by the company, but showing the man himself, the founder of Thomas De La Rue & Company, Limited, or the place/logo/advertisement etc.
De La Rue set up the company in London in 1821, having left his native Guernsey where he had run a newspaper since 1813. His first big venture was obtaining a Royal warrant to produce playing cards in 1931.
So if anyone has a set of DLR playing cards, hang on to them !
His company started to print stamps in 1855.
100 years later, in the confined , but refined spaces of the Royal Philatelic Society in London, the De La Rue Stamp Centenary Exhibition took place. [6-18 June 1955]
A number of labels were issued for the event.
The first in both Deep Blue and Carmine.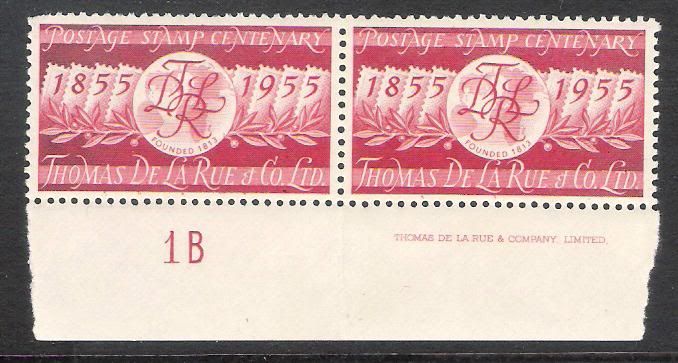 The above was printed in sheets of 100, two panes of 50.
Left pane had Plate No 1A and the right pane 1B. Both had printer's imprint below centre label. Printed Recess.
A set of 4 labels showing Thomas De La Rue in Full-face, engraved and perf 13. Superb looking. Many other colours were printed as Proofs/Essays/Colour trials and are scarce. [They also look supremely beautiful
...I got a peak from my new catalogue !]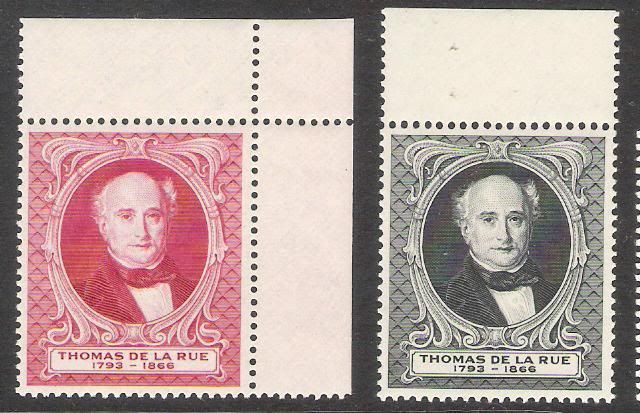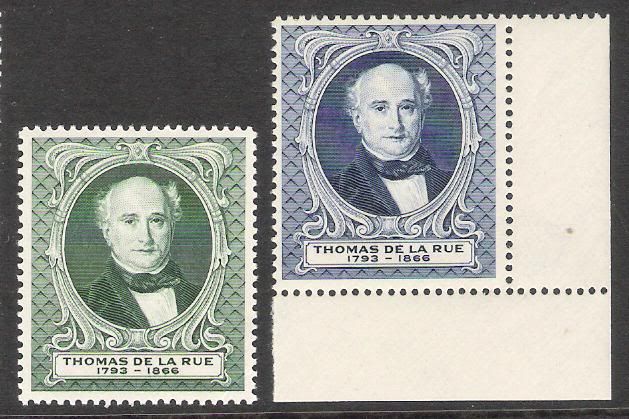 De La Rue house in Regent Street, London opened their doors to the youth for the Story of Stamps Exhibition in 1958 [9-18 April].
The label below exists in other shades of green and on different papers;' also Imperf and Rouletted.
Two other labels were produced.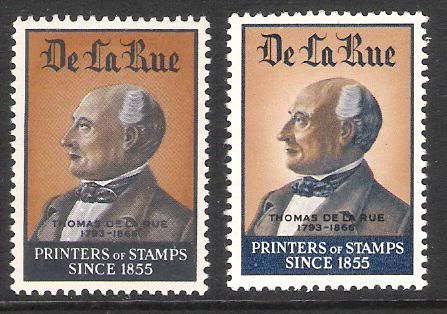 If anyone has any other labels showing Thomas De La Rue, then let us see them.
Or if anyone knows of any other Exhibition where his life or Stamps were comemmorated, tell us about it.
Londonbus1
[Info: Wikpedia;My Brain;Others;British Stamp Exhibitions,Wilson/Morgan]