I picked these up from a few different sources. July 1, 1898 was the first day of the Spanish American War taxes. As with FDCs in the front of the book, first day of tax usages are highly collectible. Additionally, last day of tax usages are also frequently sought after.
First, a check on the account of the Pittsfield Transportation Co., drawn on the Third National Bank of Pittsfield, Massachusetts.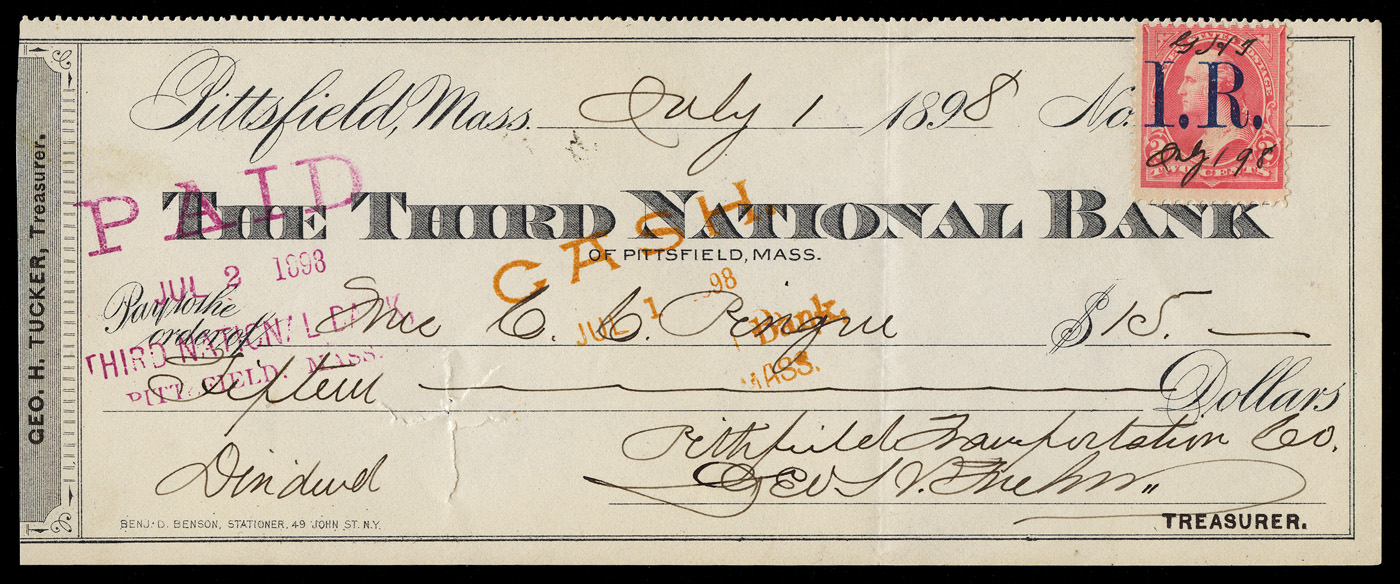 Next, a draft from the Banking House of Eavey, Lane & Co. in Hagerstown, Maryland.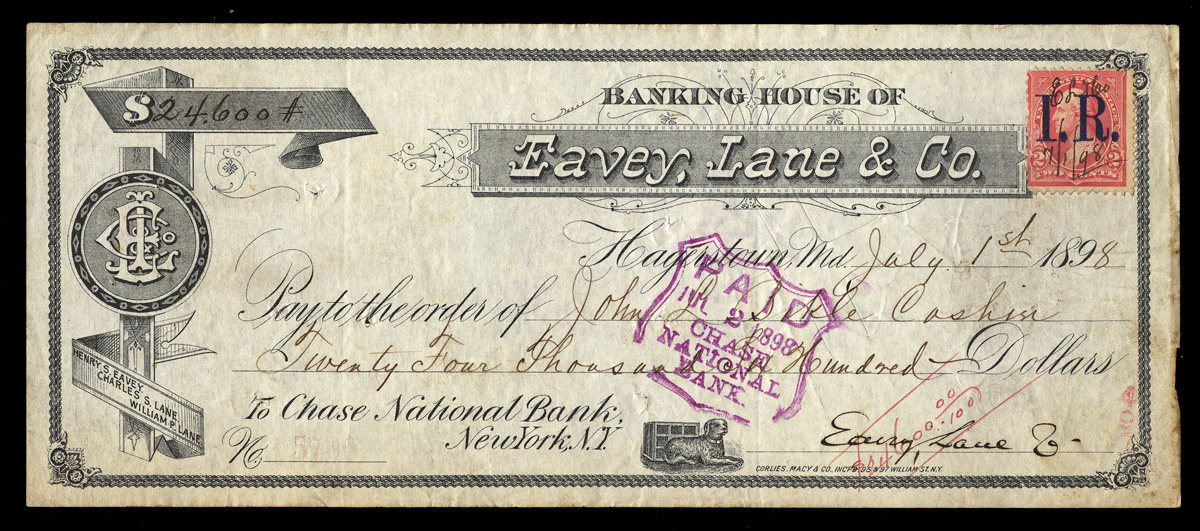 And lastly, one that's a bit of a head scratcher. A draft from the German Savings Bank of Chester, Iowa with a lovely Elk vignette at left and a small beehive vignette at bottom, dated July 2, 1898. However the stamp is canceled July 1, 1898. The stamp is tied at left and the hand matches the signature line... so what was going on here? Clerical error? Postdated check?
Unusual.