Might as well share a few of mine...
1. Nice R1a along with an R5c. The R1a is the scott listed short transfer. Ex-Baryla.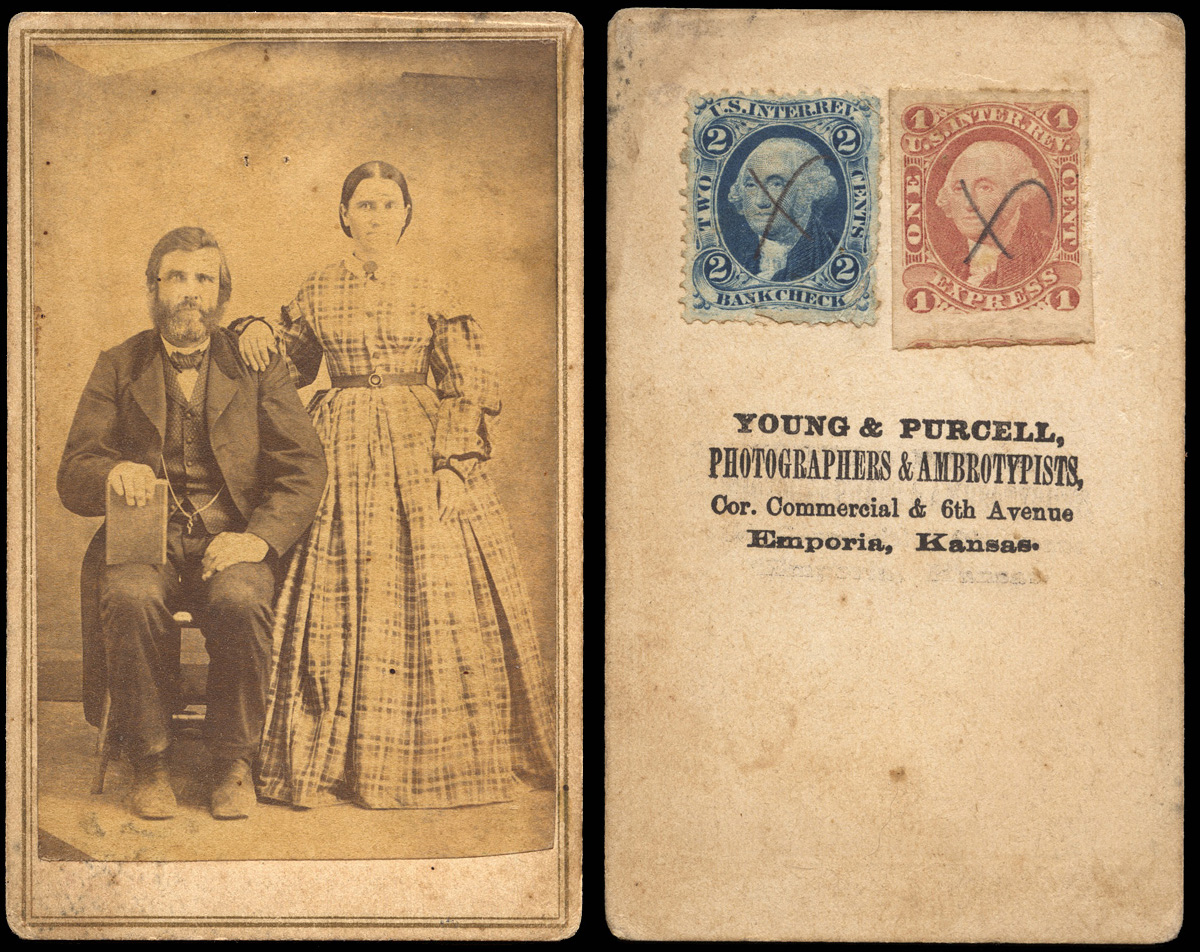 2. Illegal/improper use of postage stamp as revenue.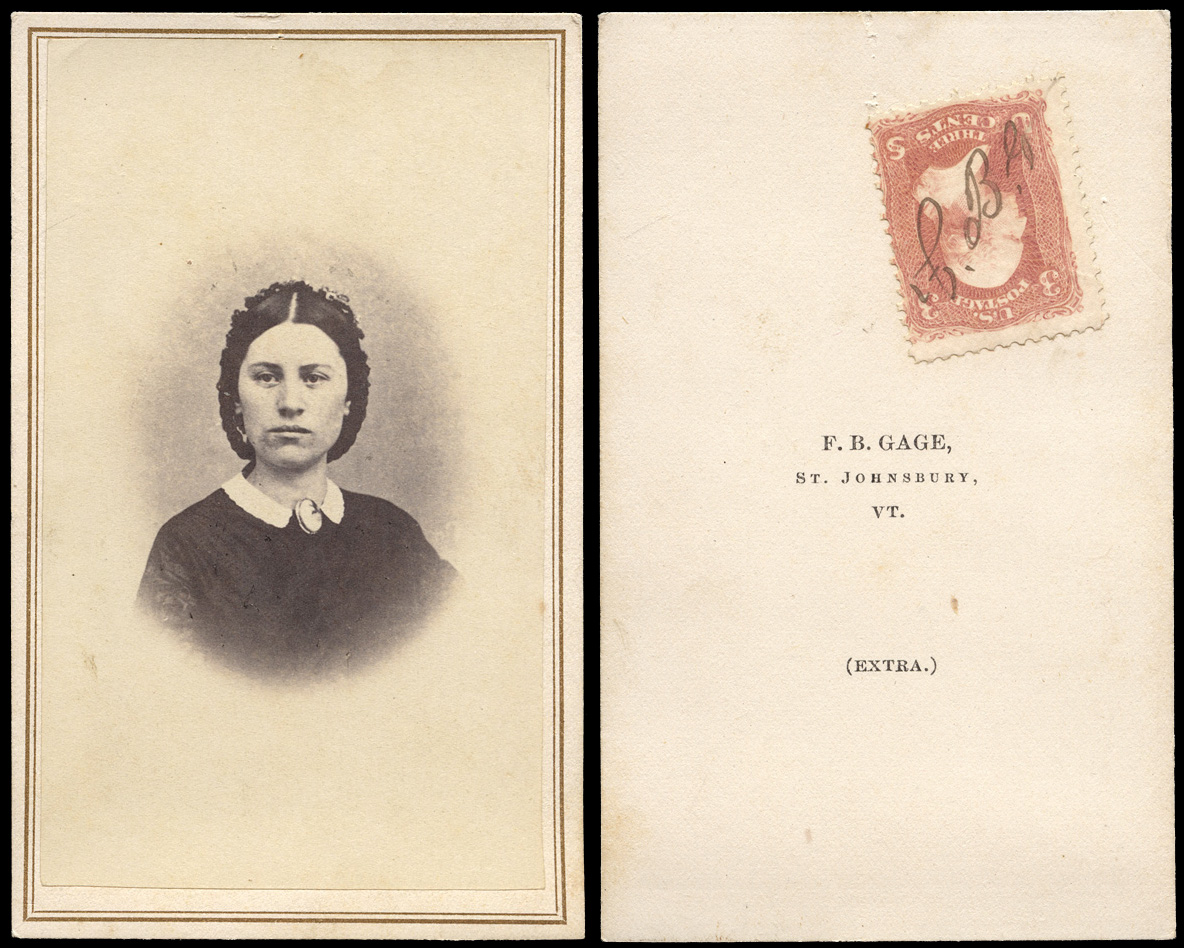 3. To go along with Rusty's example, here is a pair of the part perf 1c Express.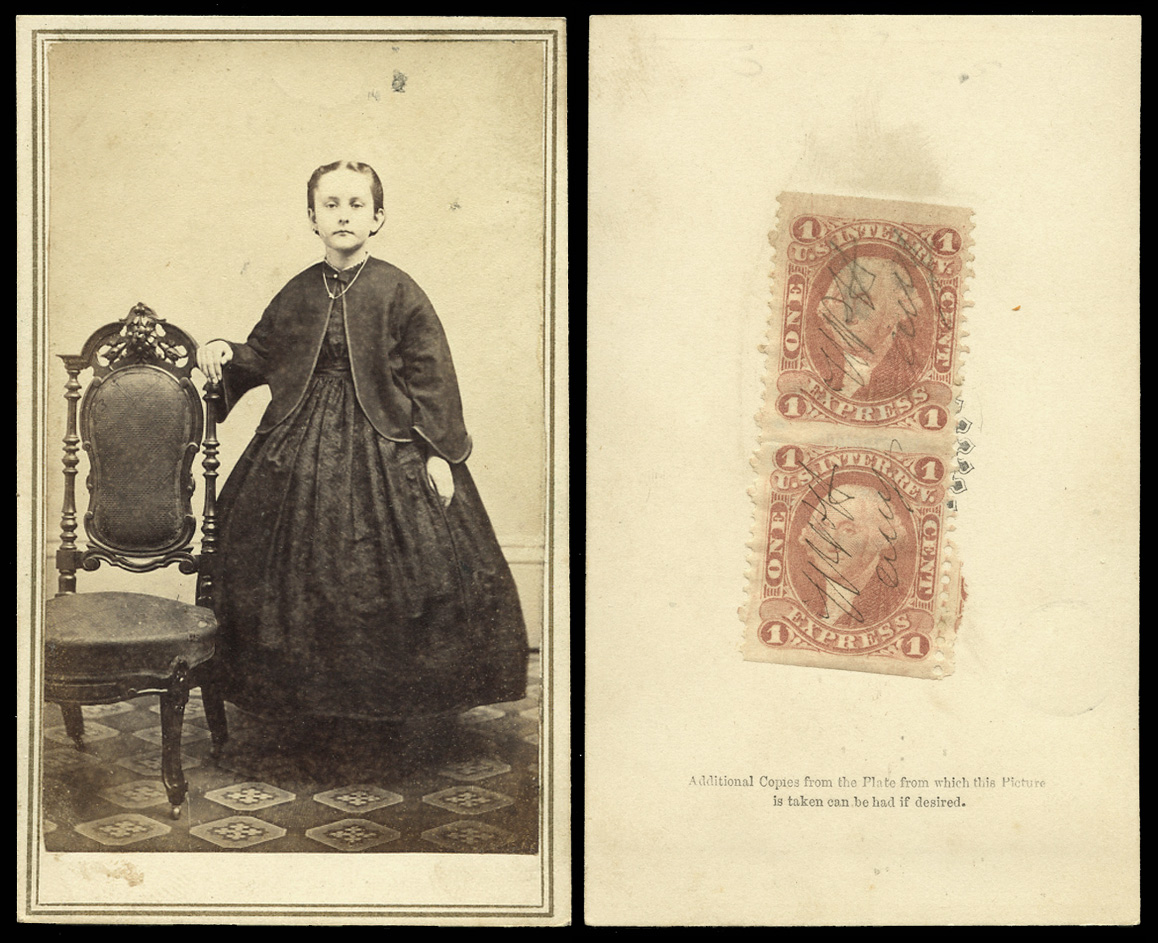 4. Unusual large format shield cancel.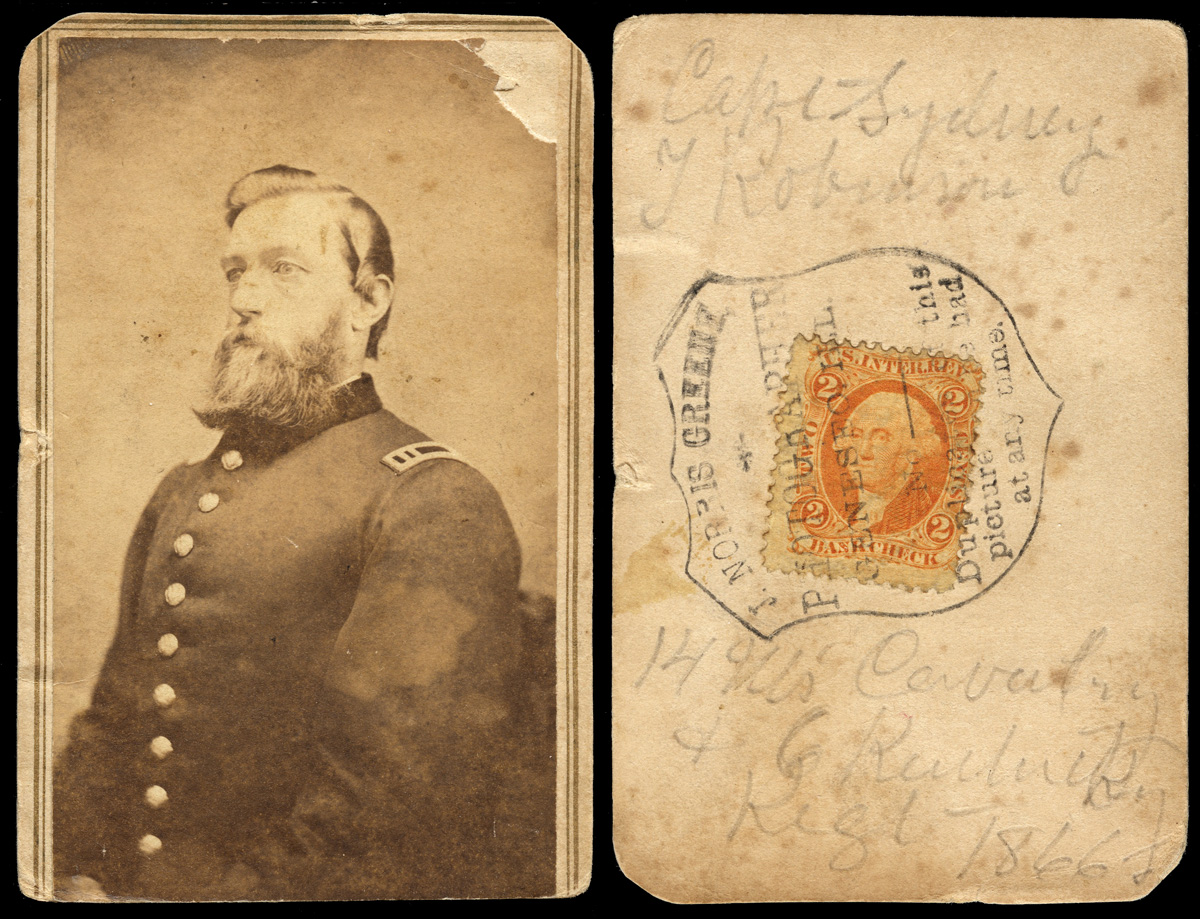 5. The only reported example of R6e green paper on CDV. Ex-Baryla.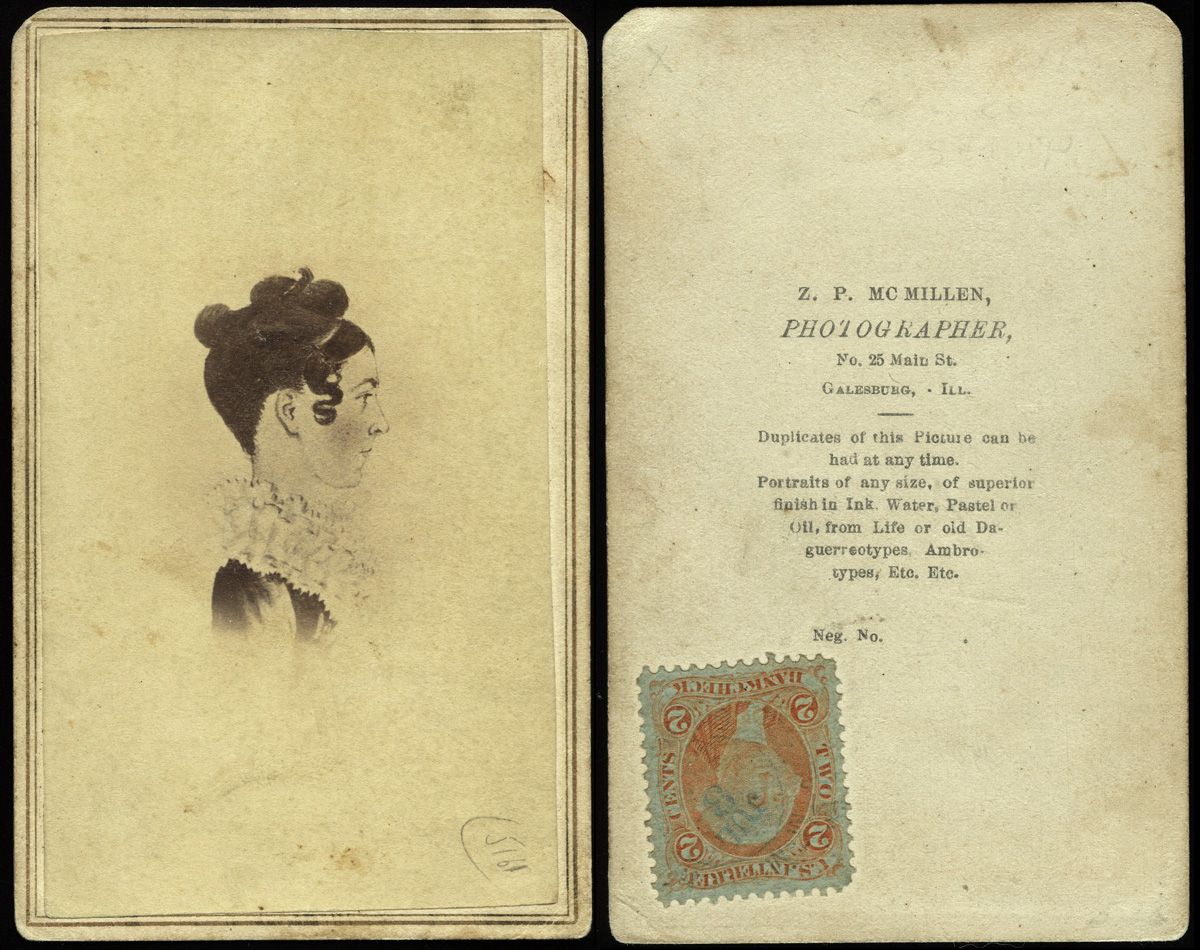 6. The only reported example of R15e green paper on CDV.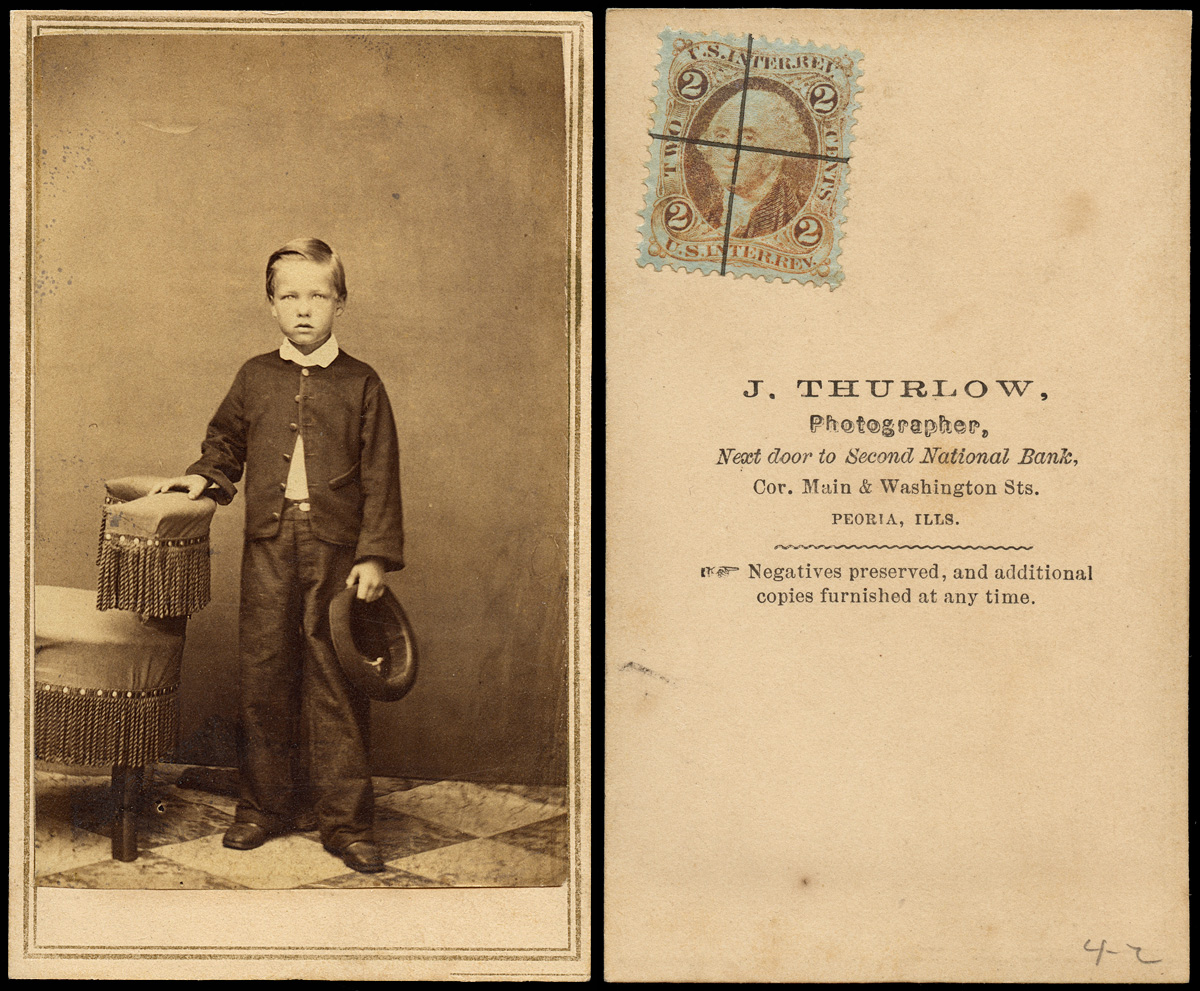 7. Scarce "Mark C. Terry" stencil cancel. Ex-Baryla.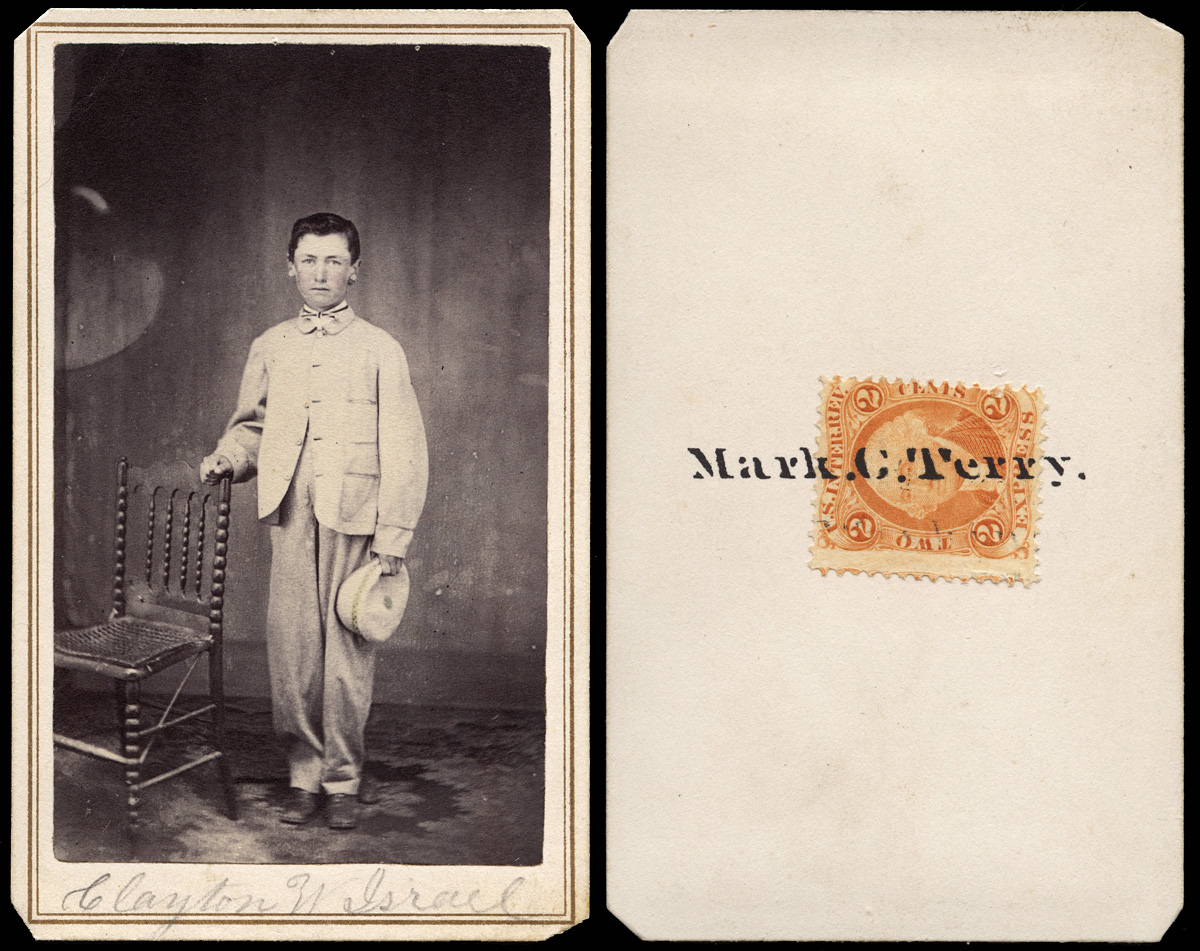 8. Scarce R11b part perf on CDV.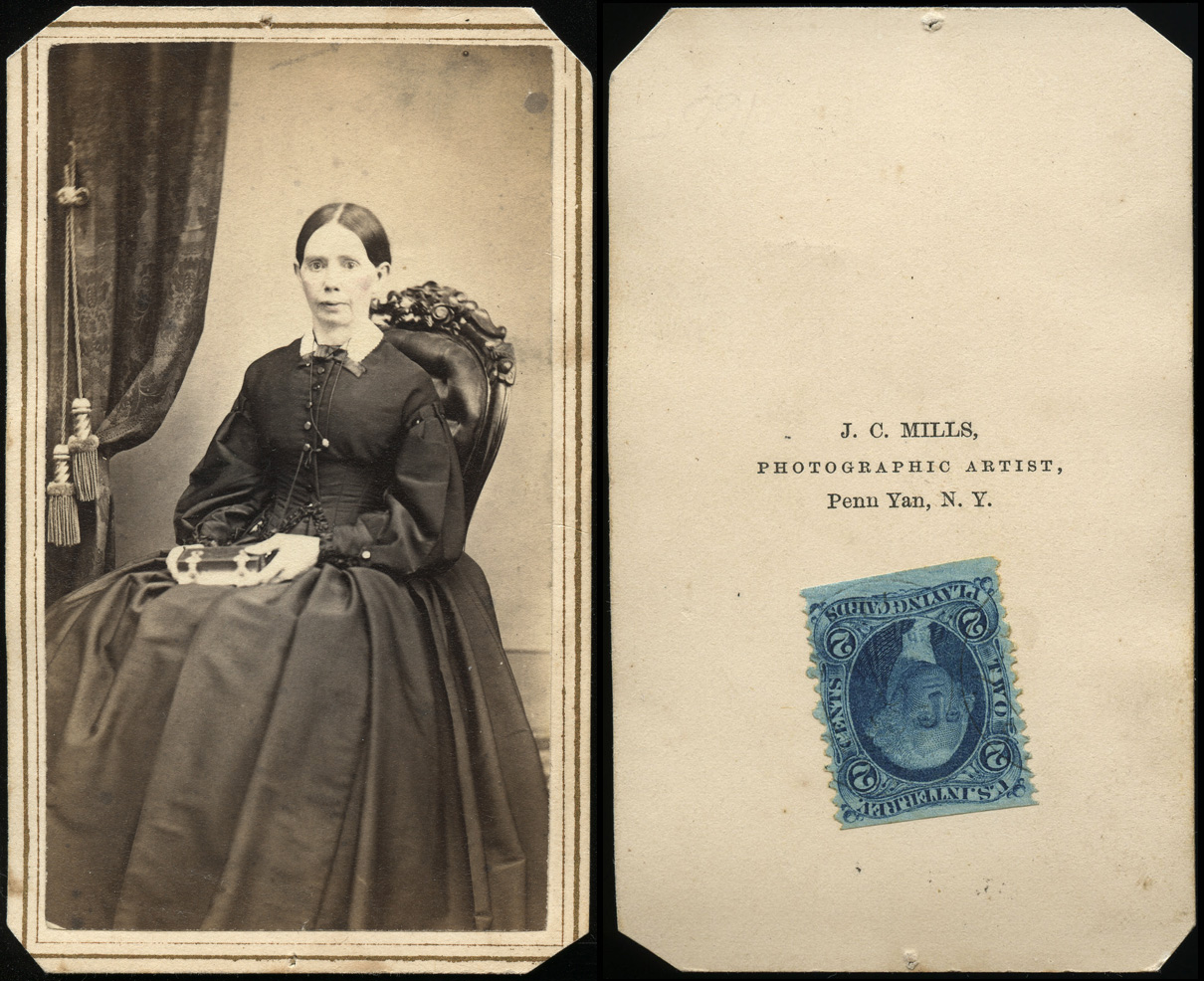 9. Scarce T13 major double transfer.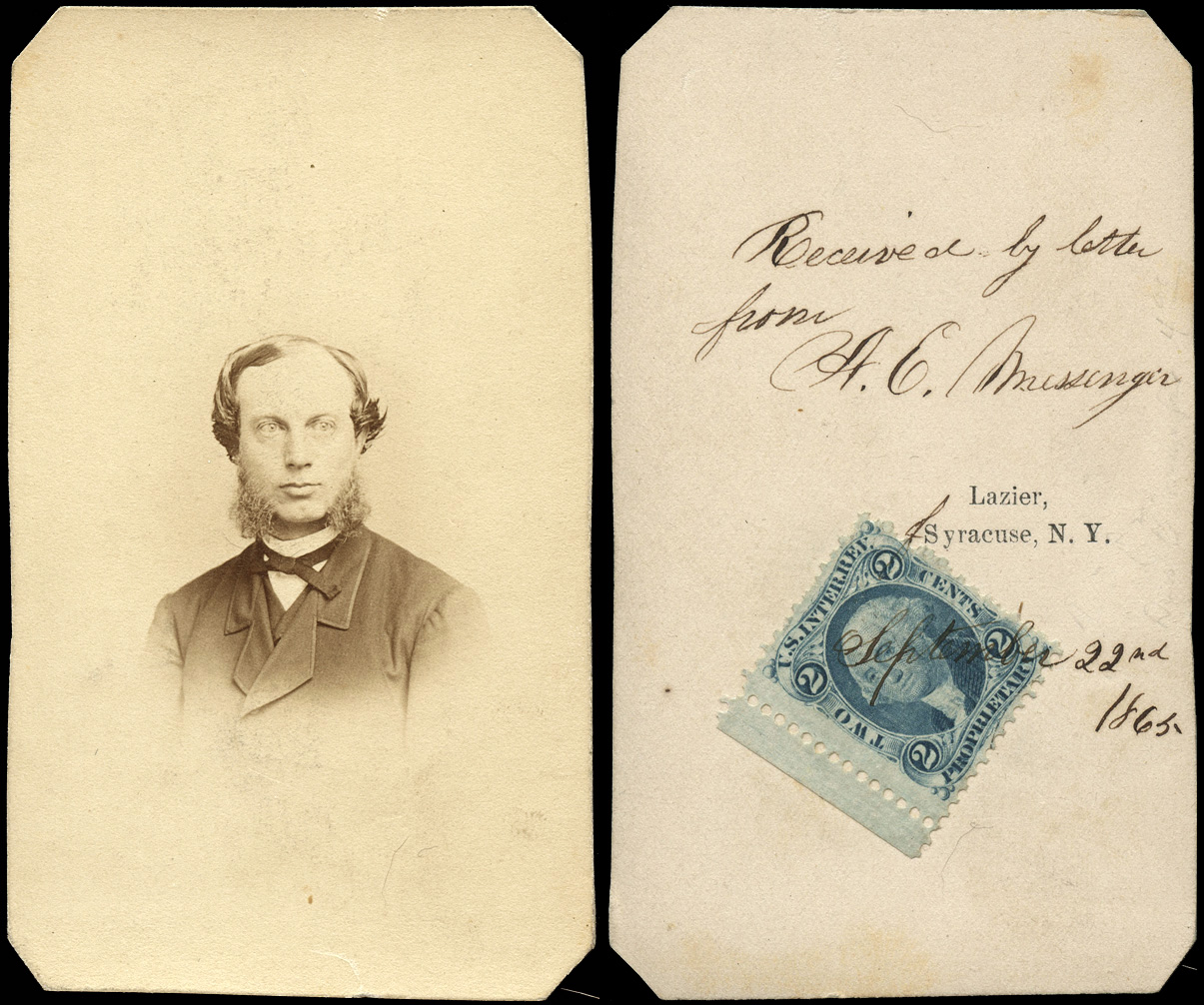 10. Very unusual curved stencil. Ex-Baryla.
11. Absolutely ginrmous jumbo of R13c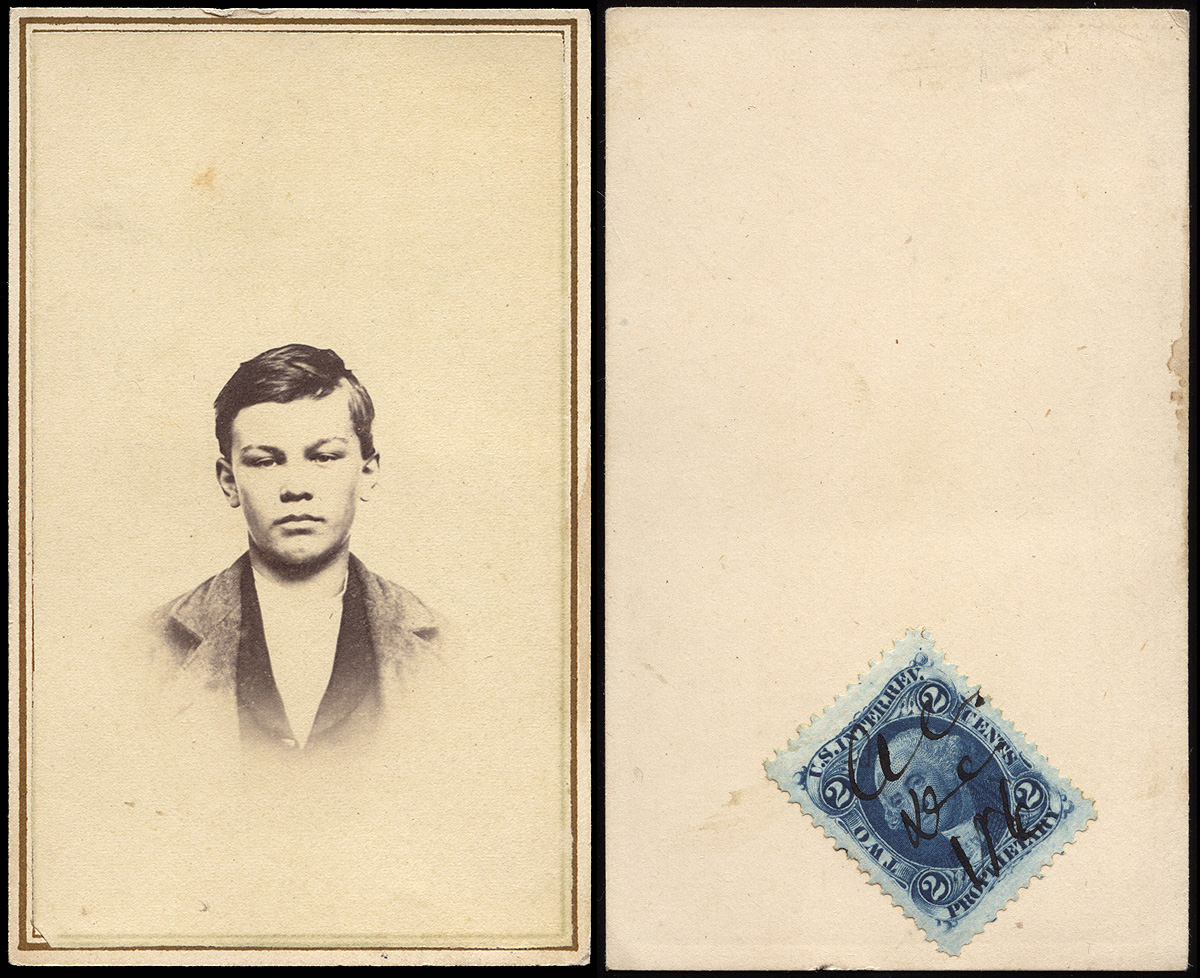 12. Civil War patriotic cartoon lampooning Jefferson Davis in a dress.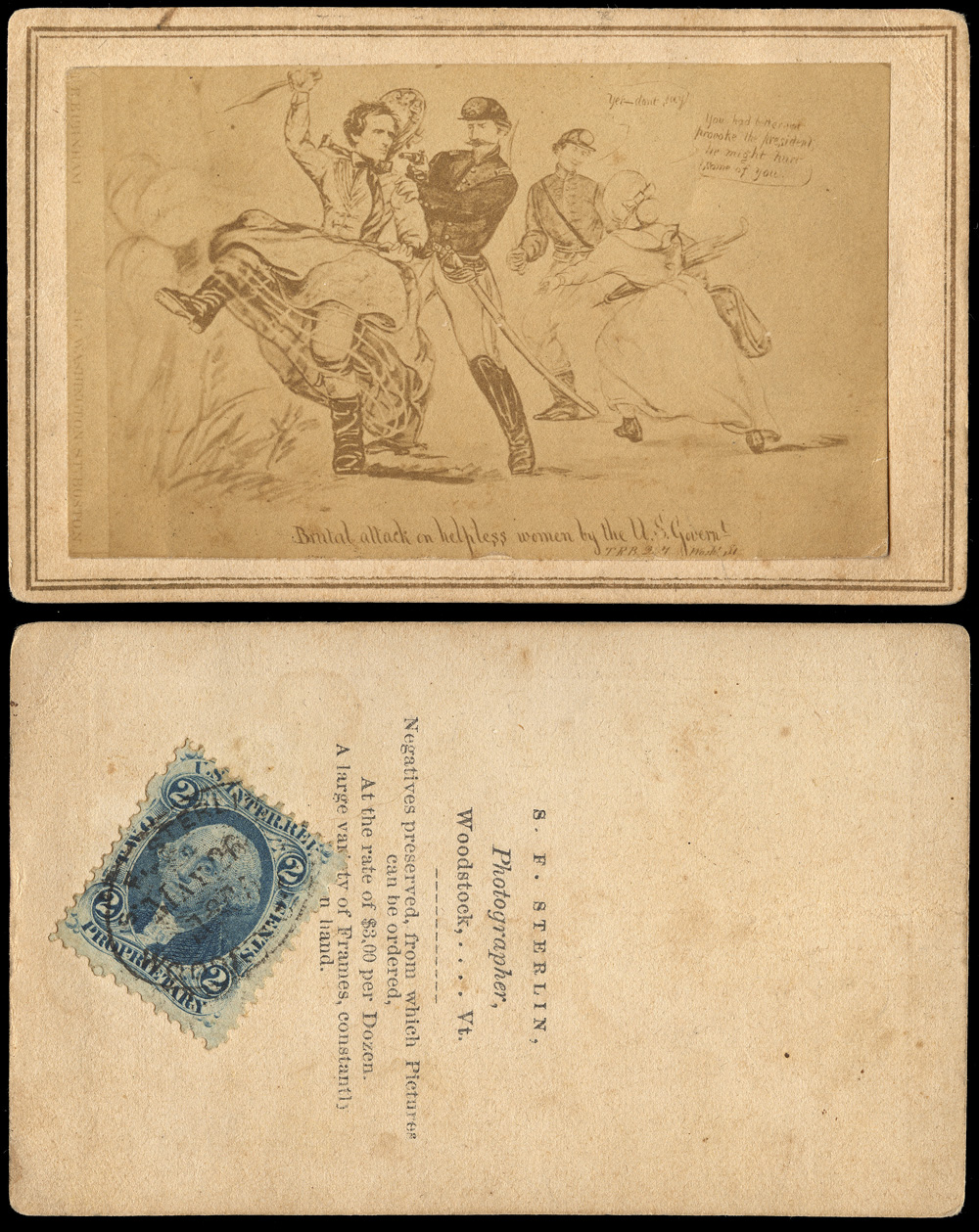 13. Very rare R14c horizontal pair on a California CDV.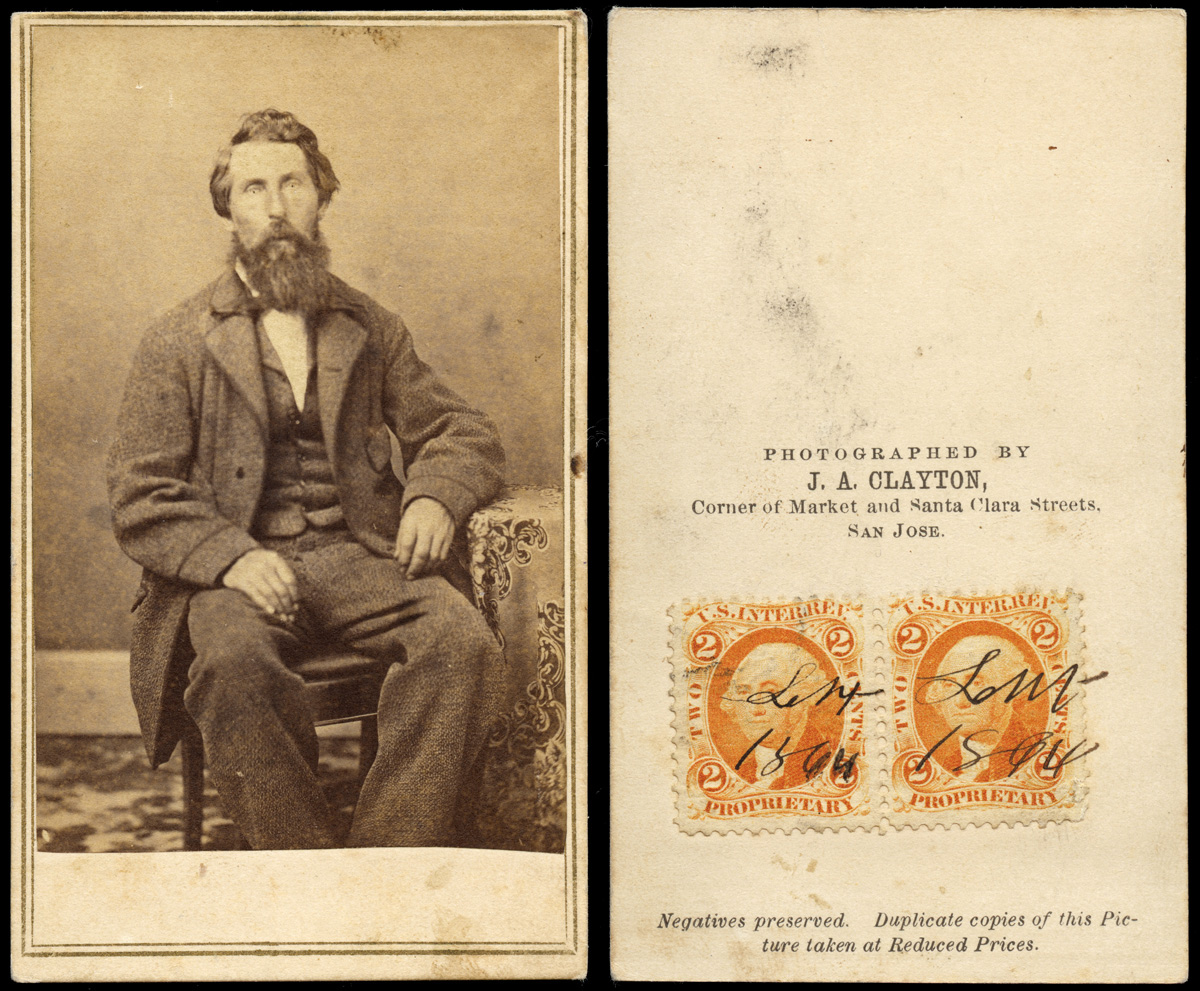 14. Incredibly unusual item; never seen another like it. CDV that served as a raffle ticket. It's not the lottery ticket tax, which expired in 1864. It falls within the taxable period of CDVs, but the initials in the cancel are not that of the photographer. Instead, it appears to match the name written on the ticket, which means it is presumably the person running the lottery or the purchaser of the ticket, paying the tax on the $1 purchase price of the ticket.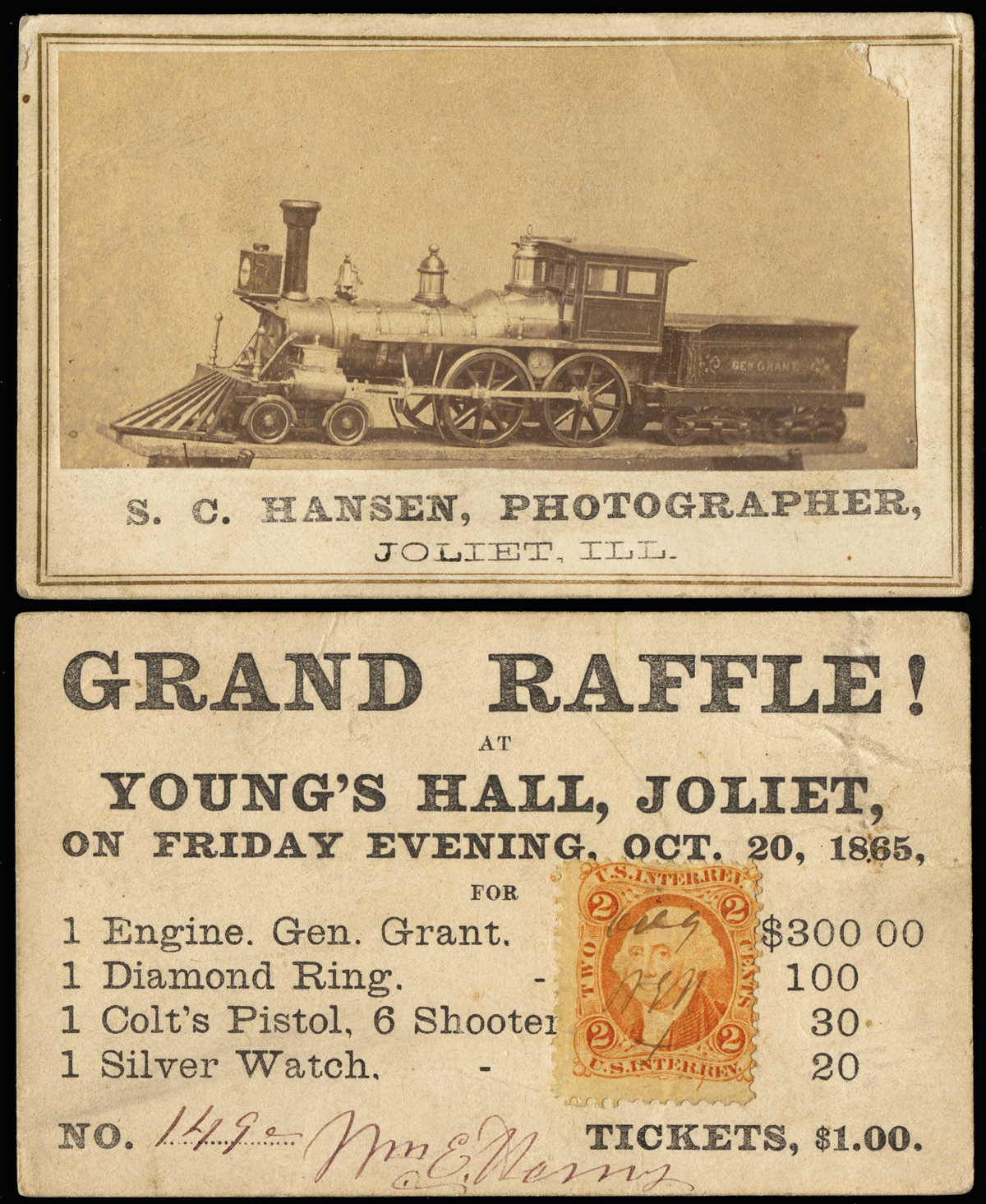 15. Two very scarce Marysville, California stencil cancels. Both Ex-Baryla.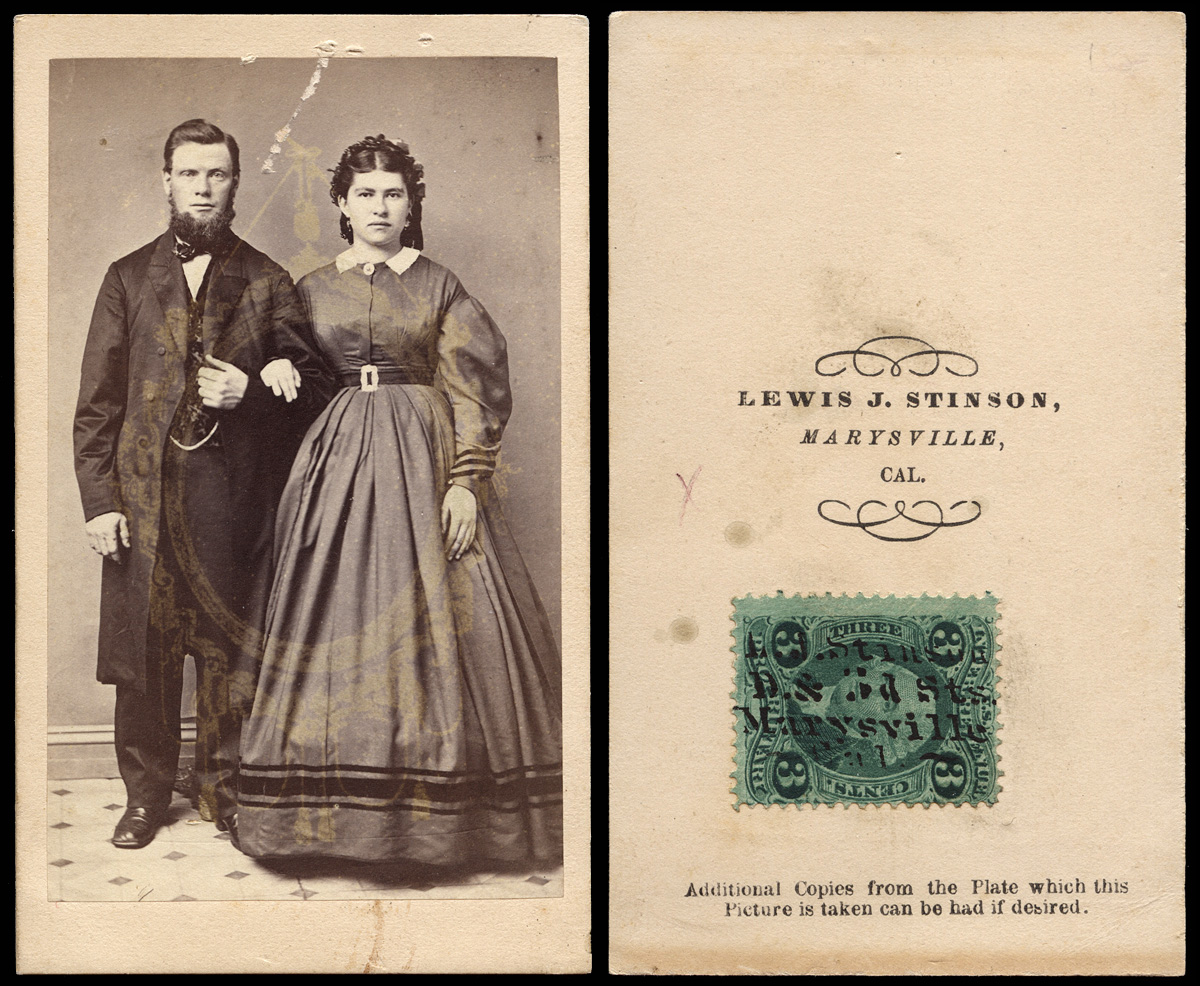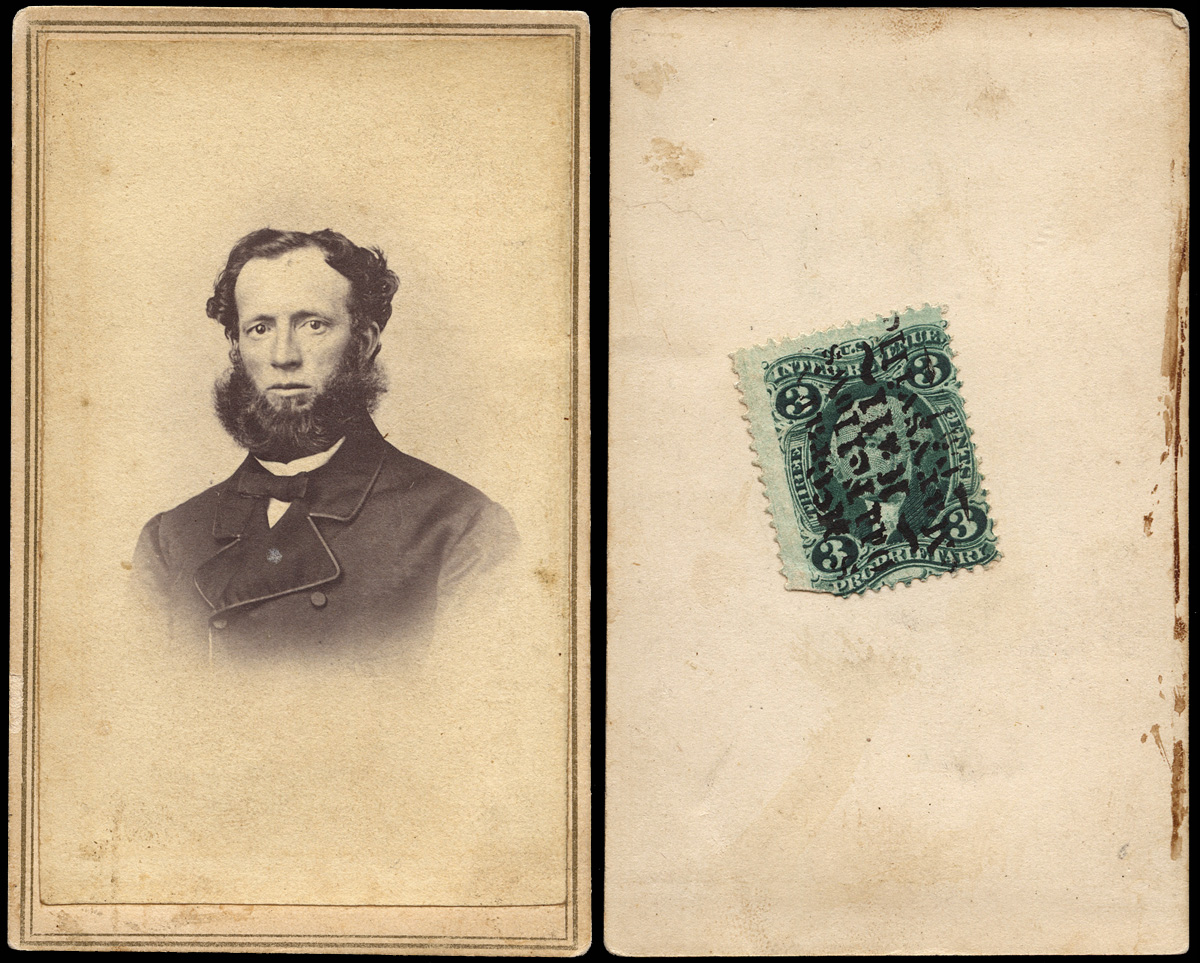 16. Very scarce Matthew Brady diminuitive "Brady" script cancel...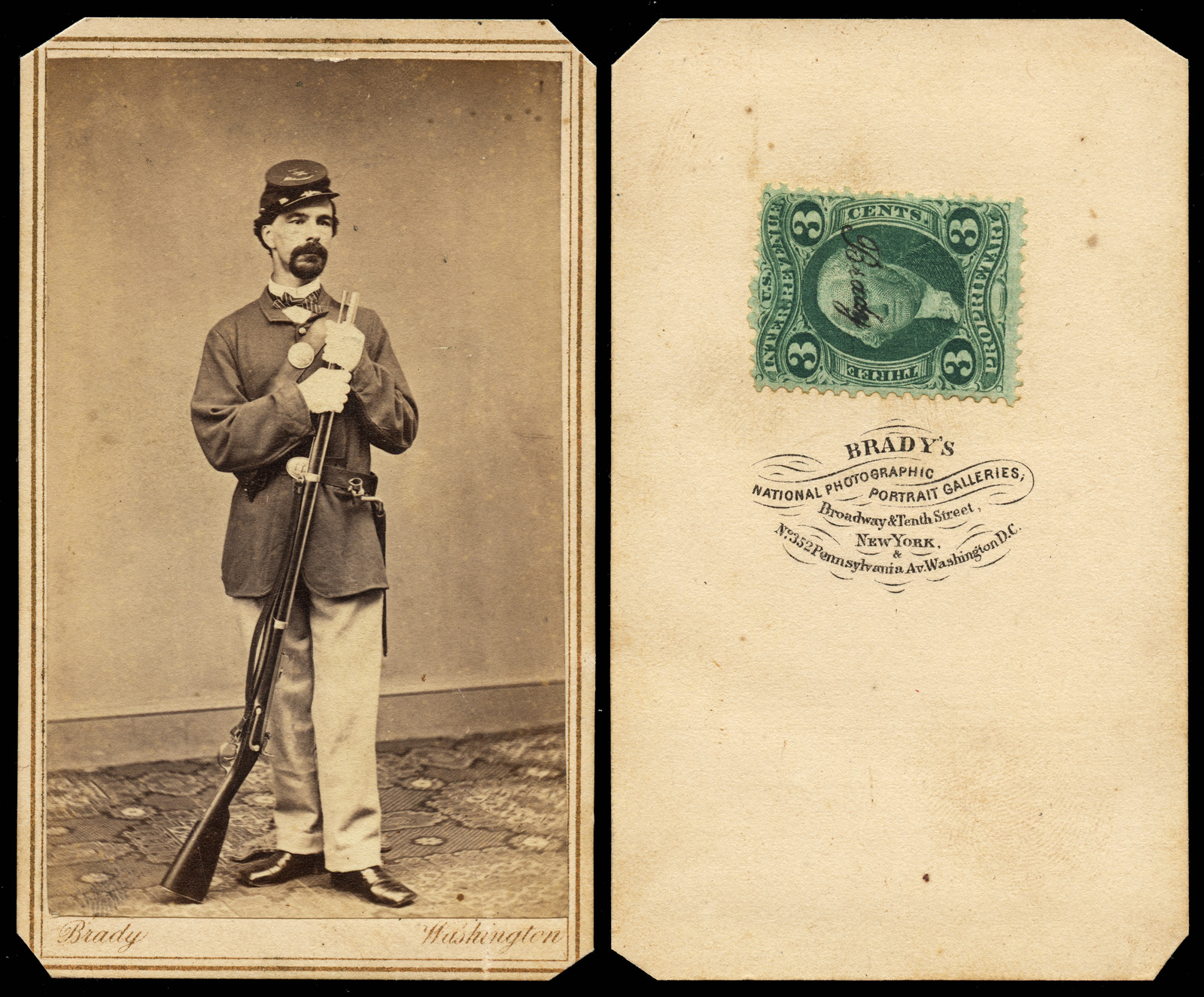 17. ... and its much scarcer sibling, the script "Washington" cancel.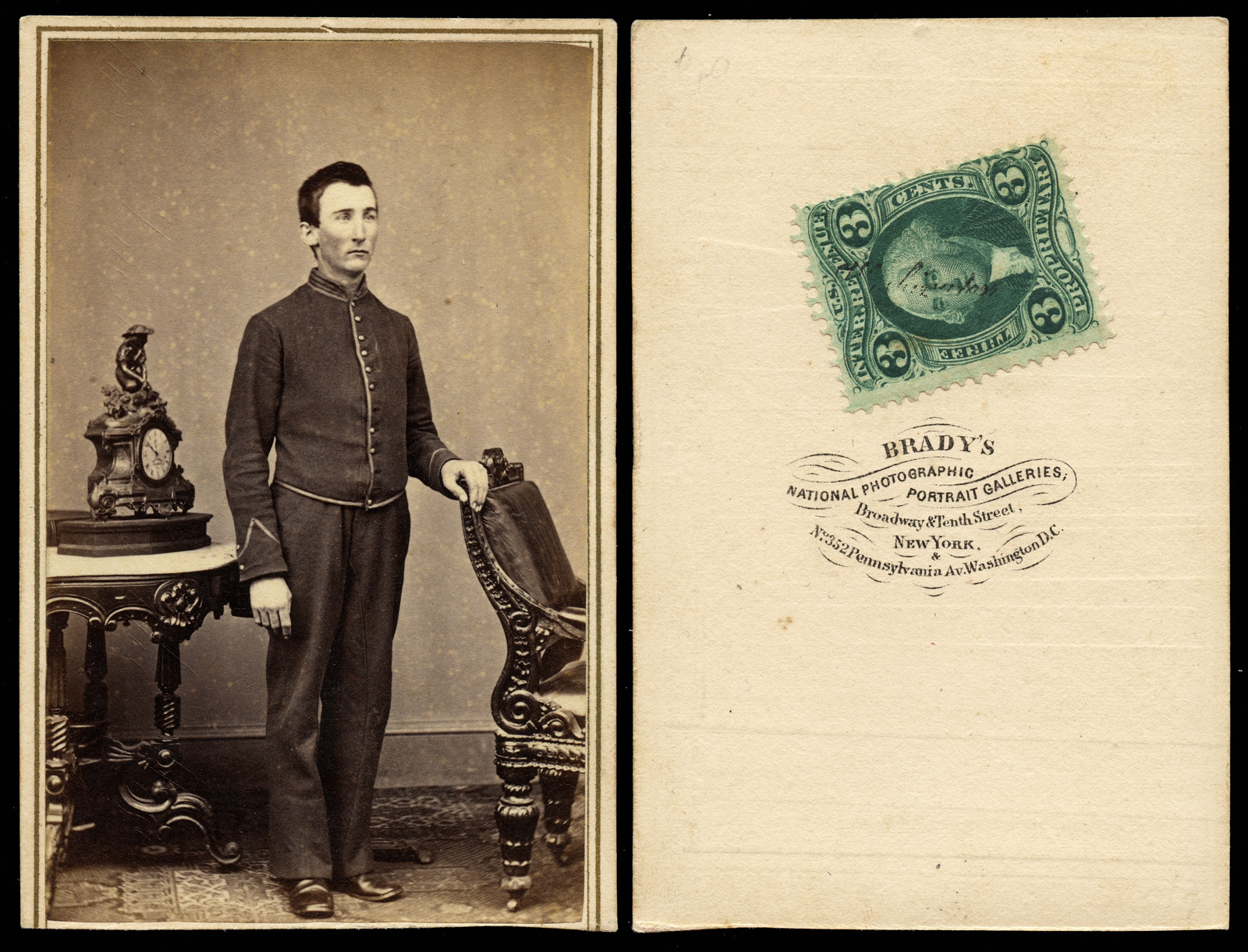 18. Scarce but known bisect. The photographer Elias A Bonine was known for canceling his stamps "Bo9", the second half which is visible.